Daytona Racing Flag Girls- What Can They Do For Your Promotion?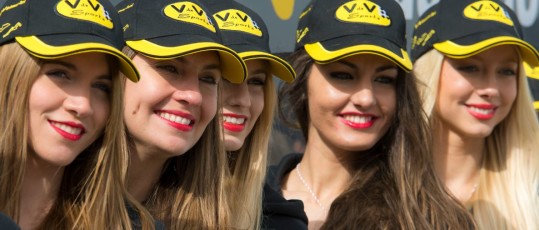 Daytona Racing Flag Girls- What Can They Do For Your Promotion?
If you've ever exhibited at a Daytona racing event, you may have noticed that your competition hired beautiful racing car girls to help promote their company. You may have even asked yourself "What is a racing flag girl?" and "What can she do for my promotion?"
Lucky for you, we're here to answer those questions for you. So, sit back, relax, and learn what a racing car girl can do for your next race promotion at the Daytona International Speedway.
Daytona Race Car Girls: What are they all about?
What is a Racing Flag Girl?
Flag girls are hired for NASCAR, Car Shows, and other racing events such as the Daytona 500, Budweiser Speedweeks and Coke Zero 400 to greet fans, pass out promotion materials, and wave race or company flags to trigger the start of a race.
What Can Daytona Racing Flag Girls Do for Your Promotion?
Daytona flag girls are ideal for attracting attention to your brand. Whether they are waving flags at the start of the race or keeping attendees excited at your booth- Daytona racing car girls have the professionalism, experience level, and physical appearance to establish relationships with your biggest clients and increase your ROI.
Hiring Daytona Racing Flag Girls – How Can You Hire Them?
With the WRC: FIA World Rally Championship, NHRA Full Throttle Drag Racing Series, and thousands of local tracks around the United States getting ready for their race seasons, you may be asking yourself, "How can I hire a Daytona racing flag girl?"
The best way to hire flag girls is by contacting an event staffing agency that has experience hiring race flag girls for races in the past. Not only will the event staffing agency have a long list of reliable Daytona race flag girls readily available for your race, but they will have the knowledge and experience needed to create a successful event, too.
Now that we have answered your questions another has been raised. "Are you ready for beautiful Daytona flag girls to carry the banner at your next event?" Anyone can wave a flag but only a Daytona race flag girl can keep your patrons smiling and interested in what you have to sell.
Have you hired race flag girls in the past? How did they benefit your brand?