Finding Just the Right Talent
Our expansive database of qualified talent provides a variety of options that are on point with your booth staffing requirements. Whether it's to draw traffic to an exhibitor's booth, to scan badges, to discuss products, or to network with trade show attendees. The best models and talent are energetic, fast learners with great personalities. At Vantage, you are sure to find models and talent that will best represent your brand.
Additional Roles
---
Whether you're looking for talent in New York or California, we're here to help. Vantage Trade Show Talent can provide just the right talent for your event, small or large, simple or complex. Our diverse network of models and talent for hire will bring the professionalism, expertise and showmanship you want to your event, while producing the results you need. With a database of over 3,000 talent, we have the ability to staff your event and represent your product in all the major US markets.
Have a Question or Need Additional Information?
Our goal is to make it easy for you to find and book just the right talent through our detailed OnPoint tool. However, we are always available to answer a question or provide additional information should you need additional help.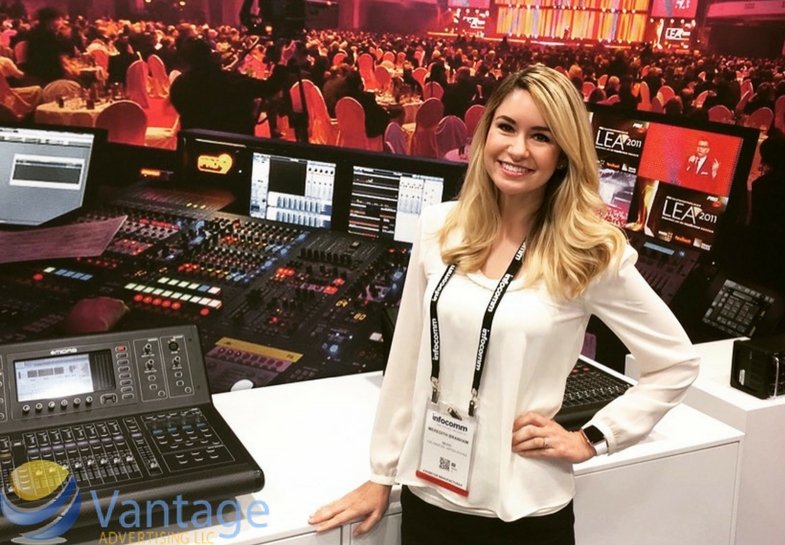 Vantage Trade Show Talent Benefits
Knowledgeable
We provide you with access to seasoned professionals who understand trade shows and who are highly skilled – learning from you on how best to sell your products and services.
Reliable
Knowing that the talent you booked will show up on time – and is properly prepared to deliver your message – is not your concern…it is ours. We personally vet each of our talent to ensure that they will serve as a great representative of your brand.
Responsive
Sometimes talent is needed at the last minute, and you're looking for an agency that will respond quickly to your talent request. Our comprehensive, national talent network allows us to quickly locate a professional that is local to the area and familiar with your venue.
Engaging
Bring life, excitement, and energy to your booth with our models and talent. Whether they're gathering crowds – or keeping attendees engaged at your booth until your sales representatives are free to speak with them – our talent is always prepared and welcoming.
Full Booth Staff
Vantage talent allow your staff and team members to take the necessary breaks to stay fresh. This means you'll never have an empty booth and you won't miss an opportunity to connect with each visitor when you have appropriate booth coverage.
Results-Oriented
At Vantage, we make sure to share your goals and objectives for the show with our talent prior to reporting to work. On day one, our talent will arrive 30 minutes early to meet the team, walk the booth, and gather additional information prior to the arrival of booth visitors.
Booking Vantage Staff for Any Event
OnPoint Booking Process
Search for dynamic talent for a specific trade show using our easy and enjoyable online booking platform
Service Guarantee
We promise to provide clients with qualified and reliable talent, timely communication, and 100% customer satisfaction.
All-Inclusive Pricing
The price that we quote you includes everything – talent fee, parking, etc. No hidden fees