How To Become A Promotional Model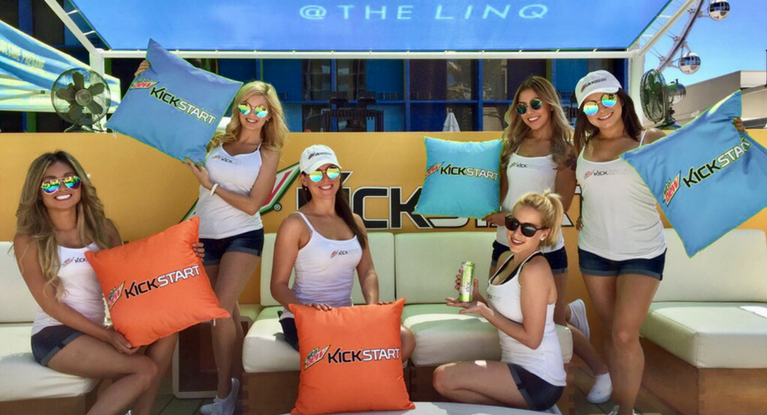 How To Become A Promotional Model
Have you ever been out at a bar late at night, or a music festival, or even a sporting event and seen energetic, smiling faces promoting various brands or companies? Ever wonder how people get these awesome jobs? I've been a promotional model for almost five years now, and I think the most common question people ask me is 'how did you get this job?' People are attracted to getting paid to hang out at bars, attended interesting trade shows, represent high end brands and get paid great money to do it. This blog will help anyone who is interested in becoming one of those energetic, smiling faces.
First of all, what are those people even called? Are they promoters, or are they models? The answer is they're both; they're promotional models. A promotional model is someone that is hired to be passionate and energetic about a brand/company. They help promote products or services and draw in business while doing so. Companies of all types hire promotional modeling agencies to staff their events. These models teach the consumer about their products or brand. Companies can range from alcohol or tobacco brands, to food producers, cell phone carriers, car dealerships, makeup or personal care manufactures, or even charitable organizations, to name just a few. The list of brands and companies you work for can be endless, and if you get into this industry you'll soon realize that every promotion is unique in its own way.
Clients We've Provided Promotional Staff For
So how do you find work as a promotional model? It often seems like a secret society of employment that people never know about unless they're a promotional model themselves, but it's actually quite easy. Almost every major city has promotional modeling agencies; a quick internet search of "Chicago promotional modeling agencies" or "promotional modeling Atlanta" will reveal a long list of websites and agencies. Most agencies have a "join our team" link to submit information about yourself, other agencies will have email addresses for you to send your photos and resume to. The three most common pieces of information any promotional modeling agency will need from you to apply are: photos (headshot and full body), a resume with employment experience and physical stats. If you don't already have basic professional photos done, that would be the first thing needed in order to become a promotional model. You're essentially promoting yourself first and foremost, so the more prepared you are, the better your chances of getting hired.
When applying with modeling agencies, looking in your hometown or nearest major city is a good first step. However, there are a lot of nationwide companies that will not show up in your city specific internet search, but this is where social media comes into play. Groups on Facebook and agency pages on Instagram and Twitter will often post open job positions they're looking to fill in whatever city their client's event is taking place. Groups will often be named something like "promotional models of Miami," or "modeling and promotions Los Angeles," and you'll be able to join various groups and see open jobs.
Another question I am often asked is "can anyone become a promotional model?" As attractive as this industry is to work for, unfortunately not everyone has what it takes to be a promotional model.  Clients are looking for energetic, outgoing, and professional promotional models to represent their company or brand, so in turn, promotional modeling agencies look for the same traits. People who are shy or reserved are not good candidates, because you are talking to strangers all day about various products. Appearance is another big factor. The reason agencies require photos, is to see your overall look; body piercings, outrageous hair color, and visible tattoos are often hindrances to people looking to become a promotional model. Modeling Agencies are typically looking for younger, clean cut, and professional looking people. Some agencies do prefer visible tattoos, piercings and wild hair colors, but it all depends on the client and their target audience.
Overall, the promotional modeling industry is a very unique world, and it allows models to make great money by working at fun and exciting events. Always keep an updated resume and photos on hand to show a potential employer and always be outgoing and professional when working on a job. Remembering you're promoting yourself first and foremost to agencies is crucial to being successful in this industry. Good luck and I hope to see some of you out in the promotional modeling world!
Author: Rachel Harrison