Put Your Best Face Forward: How Brand Ambassadors Drive Tradeshow Success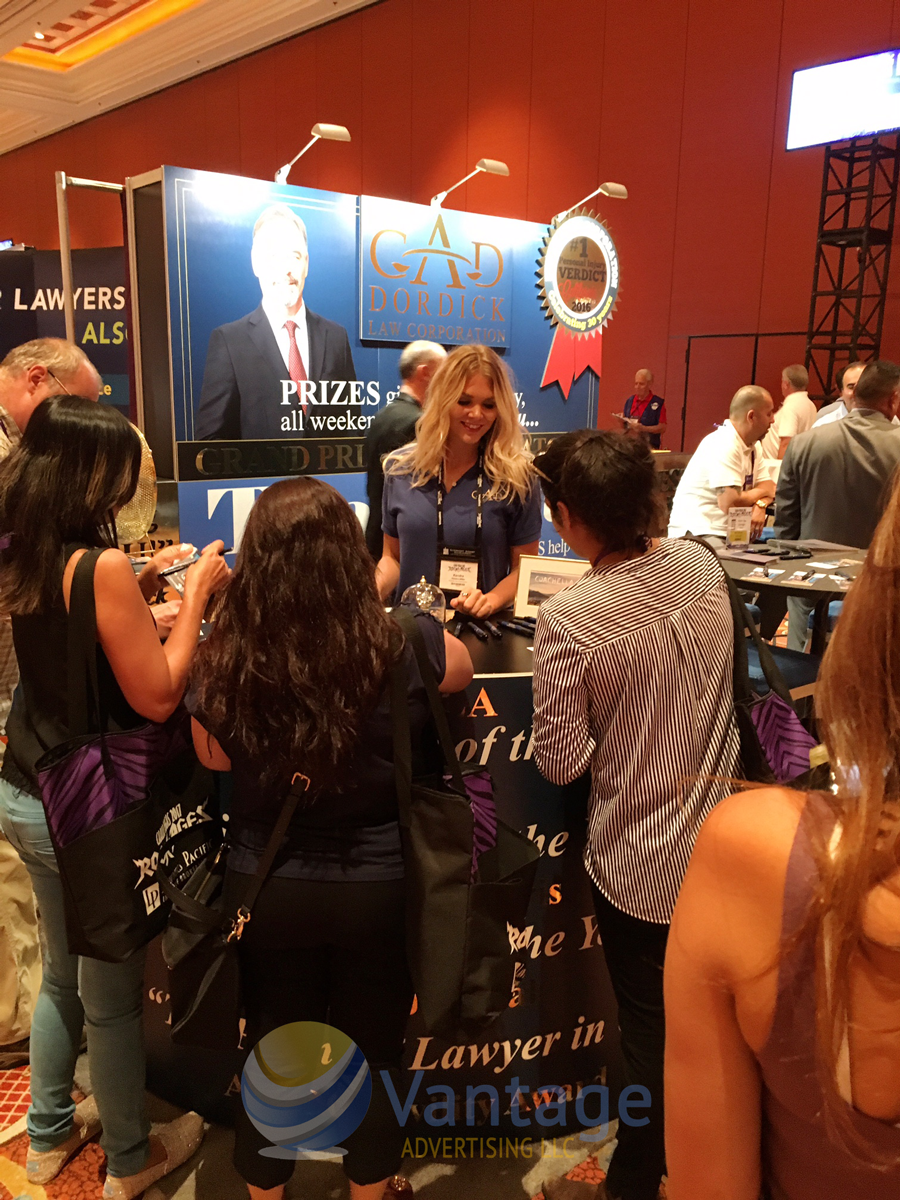 The first impression you make at a trade show exhibit can make or break a business deal. Trade show models, or brand ambassadors, are trained to represent your brand in the best light imaginable and they're experts at getting people to stop in their tracks—for all the right reasons. Whether it's handing out marketing materials, promotional items, or letting prospects spin for prizes, models will add an element of fun and excitement to draw potential customers into your booth.
Your Booth is a Reflection of Your Business
It's true that you want your booth to stand out on the show room floor—but that needs to be backed up by a high standard of quality and professionalism. Afterall, your booth is a direct reflection of your business. Qualified models portray the exact image you want potential customers to buy into.
The Gift of Gab
It's important to have someone at your booth who can eloquently articulate your services. You want a brand ambassador who can not only gain the attention of potential customers, but also someone skilled at getting them interested in learning more. Professional trade show models can confidently address any topic.
More Traction Means More Action
Rather than idly stand and wait to react to potential customers who approach your booth, models can actively search for leads all over the floor (if you're trade show allows it). This gives you the advantage of extending your reach to people who may have passed by without even noticing or inquiring about your small business.
Seal the Deal
It's all about ROI. More leads mean the potential for more return on your investment. Trade show models give you the benefit of advertising your business in a unique way, which may capture more leads than a traditional, less efficient approach. Models can even rank leads for you, giving you the advantage of meeting with the most qualified prospects first.
A Sightline for Insight
Before a business deal happens, you need to thoroughly understand and listen to potential customers. Feedback and questions about your business can come in at a million miles per hour. Trade show models will make sure you're getting the most important information from leads so you can address specific demands.
Natural Problem Solvers
Another advantage of hiring a trade show model is the organization and attention to detail you'll see. Most models are in direct communication with you throughout the entire process, tending to certain back-end details to keep things running smoothly. You won't simply be getting a smiling face in your booth, you'll be getting highly professional problem solvers with critical thinking skills.
Some additional benefits of hiring a trade show model:
Never have an empty booth again – stretch, refresh and take a break.
Models are active promoters on social media, keeping up with what's trending and engaging your audience with the most effective hashtags.
You'll be free to walk the floor, network with other exhibitors, and check out the competition.
Free up more of your valuable time to follow up on voicemails, check emails, and handle calls.
You'll get a friendly face ready to greet visitors and welcome all questions.
Models can also act as guides, directing potential customers to areas of interest.
Learn more about staffing your next booth with a tradeshow model with Vantage Advertising. Vantage Advertising is an elite staffing agency that employs a talented network of event staff, brand ambassadors and brand ambassadors across the country. No matter how big or small your business, we can help you position your company for success.