How to Become an Auto Show Presenter- Promo Model Twitterview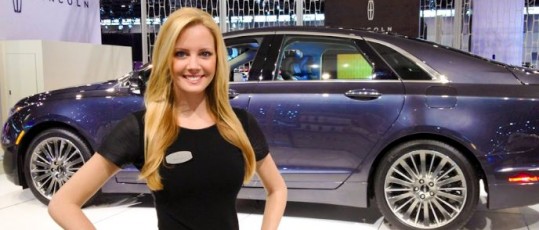 How to Become an Auto Show Presenter- Promo Model Twitterview
Being hired as a Chicago auto show presenter is a monumental moment for any promotional model's career. Not only will it lead to more gigs, but it is a great way to enhance your career by giving you the expertise that big name clients and companies are seeking for auto show circuits.
But, what does it take to become a Chicago auto show presenter? To help answer this question, Vantage Advertising will be conducting a Twitterview with professional Chicago auto show spokes model Brittany Mitchell, @ChicagoModel, on Wednesday, May 8th 2013, at 2pmET. For those of you that can't experience the interview in real-time, be sure to return to this blog post, as we will post it here.
Chicago Auto Show Girl- Promotional Model Twitterview
Who is Brittany and why should you listen to what she has to say? Brittany has been living in Chicago and working as a model for 5 years. Her work includes representing Lincoln Motor Company as a product specialist and Chicago auto show presenter, spokes modeling for a multitude of industries at various trade shows and events, as well as appearing in numerous commercials and print campaigns. Whether targeting crowds of over 1 million at the North American International Auto Show in Detroit or creating brand awareness at an intimate corporate event, Brittany focuses on making each interaction a memorable one! To hire Brittany for your next Chicago promotion, contact us!
Thanks to everyone that participated and followed along during our exclusive car show girl Twitterview with Brittany! We hope you benefited from the information as much as we did. 
Enjoy! Have a question that wasn't answered? Contact us and we'll be happy to answer it!