Chicago: The Perfect Place for a Street Team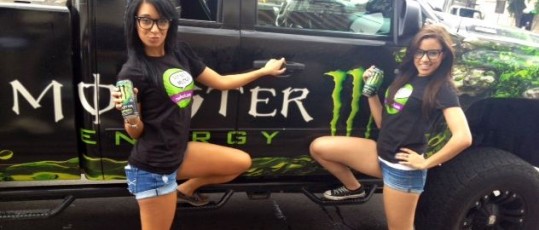 Chicago: The Perfect Place for a Street Team
Chicago offers a great area to get your brand out on the streets through a Chicago street team. Using a Chicago street team provides an eye catching, high impact, memorable marketing solution that leaves people with a lasting impression of your brand and product.
Chicago Street Team Promotions
Great Events for a Chicago Street Team
As the home of great events such as Lollapalooza, The Taste of Chicago, Chicago Blues Festival, Chicago Air and Water Show, and Pitchfork Music Festival, this big city offers a place for your brand and company to gain exposure and the attention of hundreds of thousands of people. So, whether your Chicago street team is passing out flyers, using a mobile app, or handing out promotional giveaways, using a street team at one of these huge events is sure to help your company make an impression among the crowds.
Event Strategy #1: One of the most successful strategies you can use with your Chicago street team promotion are costume characters. Utilizing larger than life costumed characters increases your visibility, exposure, and promotional engagement. To hire a Chicago costume model for your next event, be sure to contact us.
Great Locations for a Chicago Street Team
Chicago has several fantastic locations for street team promotions. Simply using a group of Chicago promotional models to hand out freebies or samples at the Lincoln Park Conservatory or Union Park will not fail to grab the attention and interest of thousands of consumers.
Chicago is also home to several professional sports teams and giant stadiums including historic Wrigley Field. Using a street team outside one of these sporting events is ideal for tapping into some of the most steadfast and dedicated fans in the United States who support their favorite teams come rain, snow, or extreme wind.
Event Strategy #2: Using Chicago street teams as a marketing tactic for your promotion increases the potential for your promotion to "Go Viral!" For more information about how your street team promotion can be used for viral marketing- read our upcoming blog post: Promotional Street Teams & Viral Marketing: Expand Your Reach.
How Do You Get Started?
The most important thing to consider before organizing a Chicago street team promotion is: Does my promotion need a permit? Many outdoor promotions require permits, so if you plan on vending, selling/serving alcohol, erecting a booth, etc. during your street promotion, be sure to check out the website Event Permits to determine whether or not you need a permit.
We invite all "Youse Guys" to join our discussion. Where else have you seen Chicago street teams? And what other outdoor events and festivals in Chicago did we miss?