A Day In The Life of a Promotional Model: Traveling Internationally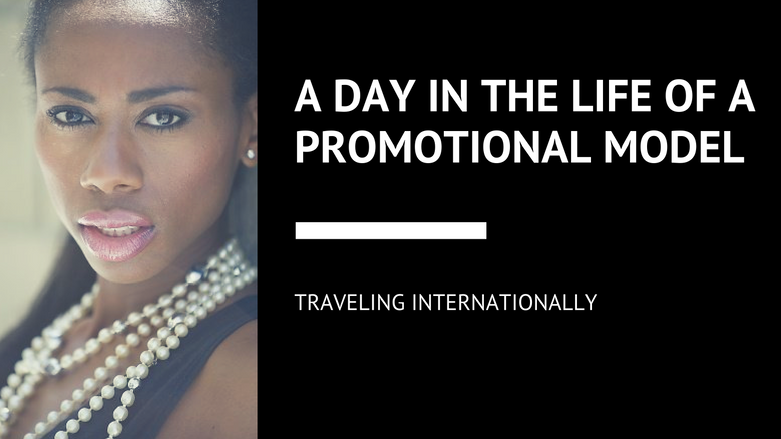 Traveling Internationally as a Promotional Models
As a pageant queen for Miss Swimsuit USA New York, Miss Cayman Islands and Miss Red Hot, I have booked international gigs with several pageant brands and sponsors. For Swimsuit USA, I was flown to the Bahamas and offered an all-inclusive week of fun, pageantry and networking. Not to mention a chance to try and win the crown! Ladies: when booked as an international promotional model, make sure you always look pristine. That means your hair; nails and makeup should be fully done. Your outfits match your body shape, and you have matching accessories. Oh yeah, and High heels only!
For Miss Red Hot, I flew to Jamaica and was able to experience a whole new world. The Jamaican experience included: great food, people and beautiful beaches. Ladies: Be aware of your surroundings at all time as you will constantly be meeting new people everywhere you go.
During my international travel as a promotional model, I took the best pictures I have ever taken; specifically beach pictures. With their beautiful sunsets and sunrise, Caribbean beaches provide amazing backdrops for your pictures. During my travels I was able to compile a catalog of modeling pictures that I will be able to look back on over the years and happily reflect on all that I've accomplished.
Barbados was a trip back in time. I traveled there for Miss Cayman Islands and for Miss Humanity International. They've kept the history and charm of the island for generations. I was so honored to be a part of that tradition. While I was there, we videotaped small segments by natural waterfalls and at a museum. I was amazed at the quality of the pageant system. Shout out to Stephanie Chase for booking me to be Miss Cayman Islands! I am truly honored and blessed.
Ladies, when you travel please be respectful of each country's traditions. People take their livelihoods and personal convictions very seriously, especially when they are paying for your sponsorship. Be kind.
International travel can make or break an upcoming model. Be aware of each booking you take because it may be your last if you're not professional. If you can, live the travel life in your tweens – 20's. My last pageant was in Barbados after which I went to law school and graduated as a Juris Doctor (J.D.). This was followed by marriage and soon after kids. So, enjoy it while you can!