Trade Show Lead Generators-How to Increase Trade Show Leads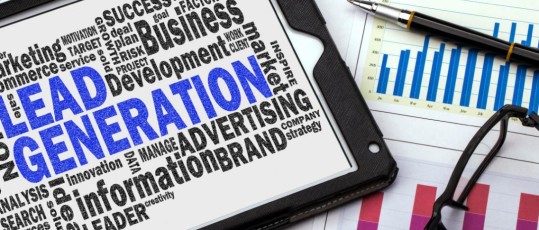 Trade Show Lead Generators-How to Increase Trade Show Leads
We all know it. The main goal of every exhibitor attending a trade show is to generate trade show leads. Most importantly, to increase the number of leads from year over year. But, increasing your leads each year gets steadily more and more difficult. The following blog post outlines 3 different trade show lead generators you can use to help increase your trade show leads.
3 Trade Show Lead Generators that Help to Increase Trade Show Leads
Lead Retrieval Systems – Mobile
One exciting way to increase trade show leads is by using mobile apps. Mobile apps are comparable to badge scanners except mobile apps make lead retrieval even more convenient. How? Because, instead of carrying bulky badge scanners around the trade show floor, exhibitors can now purchase and download mobile apps that are strictly used to collect and store attendee contact information. Mobile apps are also great for lead retrieval, because they are less obvious (and intimidating) than badge scanners. When interacting with attendees, the mobile phone can be hidden away in a pocket until a relationship is created and contact information is exchanged.
Lead Retrieval Systems – Poken
Another way to increase trade show leads is through Poken. Poken is a combination of hardware, mobile, and cloud-based software. Simply put, Poken is like a digital business card, except it includes more contact information (including social) and is exchanged when two Poken products touch. All of the data is then exchanged and stored in the cloud and accessible via mobile and desktop integrations. Poken is a great way for your team to collect and store information of hundreds of trade show attendees. You'll no longer need to worry about memorizing attendee information or collecting another business card again!
Trade Show Tip: For more effective trade show lead generation, try pairing the personalization of a trade show model with the memory and storage features of a Poken!
Trade Show Lead Generators – Trade Show Models
Some of the most successful and commonly used trade show lead generators are trade show models. Why? Because, that's their main job! Trade show models spend years specializing in trade show lead generation and become unstoppable at attracting attendees and building lasting relationships with them. With years of trade show experience underneath their belt, no training is necessary; instead, trade show models arrive on-time ready and willing to work hard for you and your team.
For more information on how to hire trade show models for your next event, contact us. Worried about hiring the right trade show model for your booth? Don't be! We'll help you find the ideal trade show model for your next event.
What other trade show lead generators do you use to increase your lead generation year after year?