Promotional Giveaways: The Basics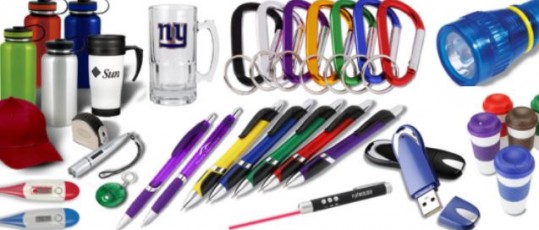 Promotional Giveaways: The Basics
What do these four items have in common? Ready… Set… Go!
Pens,
Tote bags,
Candy, and
Sticky notes.
Do you know the answer? Did the title give it away? I guess we'll have to work on that…
Yes, you're right. All of these are examples of promotional giveaways.
What are Promotional Giveaways?
Promo giveaways are products branded with your company logo, and then handed out by your promo talent or brand ambassadors at your trade show booth. The basic idea behind these giveaways is to give out as many items as possible, the goal being to increase your company's brand awareness and to help generate potential leads.
And while it is not required (though it seems pointless without!), it is recommended that your trade show giveaway have your company's logo and contact information so potential leads have an easy and convenient way to contact your company directly.
What Defines a Great Promotional Item?
Here are some things to keep in mind before you and your company haphazardly purchase 3,000s hats and paperweights.
–  Browse the web, and look through your exhibitor kit to find trade show giveaways that you can purchase that are within your budget. For example, determine how many attendees are expected at your next Chicago trade show, and from that number calculate how many promotional items you expect to hand out. Don't panic if you have a surplus of promotional items at the close of the event. Wouldn't you rather have too many, than not enough? Save the extras for your next trade show or promotional event!
–  Giveaways are enticing amongst exhibitors and attendees alike because of one very important factor: usefulness. Promo giveaways such as pens, notepads, and tote bags are ideal promotional items because of their ability for immediate use. If your audience is unlikely to use your promotional giveaways, then modify your plan and purchase items that they will be useful to them.
–  Reusability is important to keep in mind when determining what promo giveaways are ideal for your needs. Purchasing a giveaway that will be reused again and again encourages your brand visibility because each time your item is used it has the potential to be seen by additional clients, or consumers.
Have something to add to our post? Let us know! Share your thoughts below.