Trade Show Exhibitor Tips – 3 Tricks Your Competitors Can Teach You about Trade Shows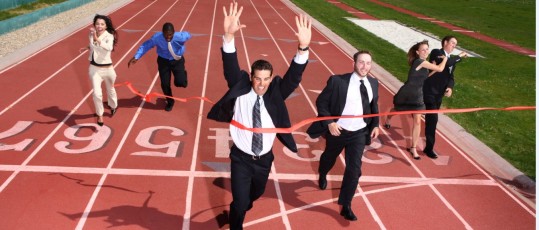 Trade Show Exhibitor Tips – 3 Tricks Your Competitors Can Teach You about Trade Shows
Are you looking for trade show exhibitor tips, other than hiring trade show models and event staff, that will help to bring your trade show promotion to the next level? Then look no further! Taking your trade show booth to the next level is a common desire for most trade show exhibitors, and has a simple solution. One easy and effective way to step-up your trade show marketing game is by learning from the actions of your competition.
3 Trade Show Exhibitor Tips You Can Learn From Your Competition
1. What Trade Shows To Attend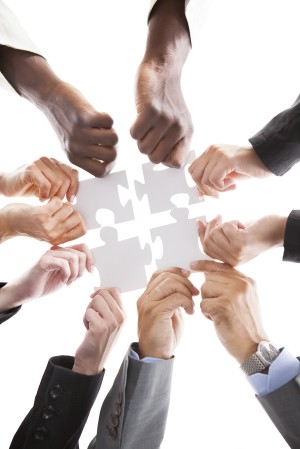 As you know, there are numerous trade shows for each industry and exhibiting at the wrong show can be an expensive mistake. One trade show exhibitor tip to help avoid this expensive mistake is to research which trade shows your competitors are exhibiting at prior to selecting your own. This will give you an idea of which trade shows your team should consider exhibiting at and which shows to stay away from.
However, just because your competition isn't exhibiting at a particular trade show in your industry, doesn't mean you should avoid that trade show too. Do your own research and create a list of all of the trade shows and promotional events that are occurring within your industry. Analyze the attendee audience at each show and compare it to your target audience to see whether or not it will be beneficial to exhibit at it. Then, create a shortlist of the trade shows that are the most important and beneficial to your brand. Compare this list to the list of trade shows your competition is exhibiting at to decide which trade shows your team should take part in.
2. Trade Show Booth Space Utilization
Another trade show exhibitor tip that you can learn from your competition is how to effectively use your trade show booth space. Think back to the last time you saw your competition at a trade show. How did they utilize their allotted trade show space? How was the display furniture set up? How much room was given for attendees to walk around? Think about how the products were spaced out. If a product was on display, how was it showcased? Was it on a table, high on a pedestal, or was it the focal point of the booth? Also, take the time to factor your own personal reaction and the reactions of attendees into the mix. Were you overwhelmed by your competitor's booth or did they create a warm atmosphere? By taking note of all of these factors and answering these questions, it will help you to more effectively use your trade show space at your next trade show.
3. Social Media Buzz
When it comes to using social media at trade shows, one very important trade show exhibitor tip is to follow your competitors on social media. By following your competitors on social media you will have a better understanding of what methods they are using to reach out to and connect with trade show attendees and fans. Keep an eye on all of the platforms they are using and determine which platform is reaching the most people, generating interaction, and engaging social buzz. Analyze which types of posts your competitors are using to get the most reach and then incorporate those strategies into your own trade show social media marketing.
Following your competitors on social media can also give you insight into their marketing plans and what types of promotions they are offering to trade show attendees and their followers before, during, and after the trade show. This insider information can help to create an ideal timeline and structure for your trade show marketing efforts. For example, if your major competitor is hosting a trade show demonstration at certain times throughout the trade show, you can plan to offer a trade show contest or promotion immediately before your competitor in hopes of stealing attendees away from their booth. You can also do this with trade show contests and trade show games.
By using these three trade show exhibitor tips to learn from your competitors, you're sure to see a better ROI at your next trade show.