10 Benefits of Running a Trade Show Product Demonstration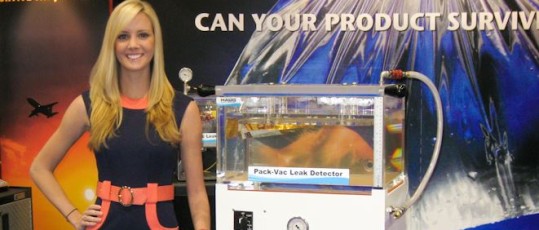 10 Benefits of Running a Trade Show Product Demonstration
As you and your team prepare for your next trade show, it's time to put your marketing game face on. While passing out trade show promotional items, using social media at trade shows, and running a trade show game are great marketing strategies to attract attention to your booth, they might not produce the results you're looking for. If your team is interested in building relationships and boosting sales, then consider hosting a product demonstration at your booth. Below, we've outlined 10 reasons hosting a trade show product demonstration at your booth can benefit your brand.
10 Ways Trade Show Product Demonstrations Benefit Your Business
1. Prove Your Product Works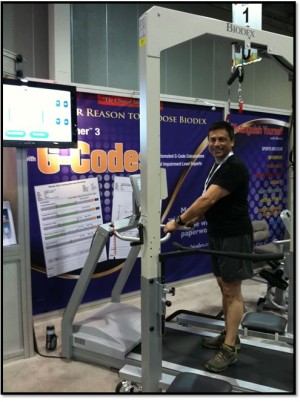 As the old saying goes: Seeing is believing. So, why not let trade show attendees see first-hand that your product works instead of simply telling them it does?
2. Showcase Product Features –
Another benefit of hosting a product demonstration is the ability to outline and describe the unique features of your product. The more knowledgeable attendees are about your product the more likely they are to find interest in it and purchase it.
3. Describe Product Benefits –
Along with showcasing your brand's product features hosting a product demonstration also allows your team to go in depth about the benefits of each feature and why it's important to both the product and the needs of the consumer. Each feature on your product is unique and valuable. Be sure to take the time to showcase the benefits of all of your product's features.
4. Qualify Trade Show Leads –
Another useful aspect of a product demonstration is that it helps your trade show staff to easily qualify trade show leads. Attendees that are most interested in your product will stick around after the product demonstration to ask insightful questions, will be interested in receiving more information, and will leave their contact information for your team.
5. Educate Attendees through Product Experience –
Hosting a trade show product demonstration also gives attendees the ability to try out your product within the presence of an educated and qualified trade show team member. This team member will be able to answer questions, provide solutions, and encourage a positive product experience for all attendees willing to try out your product on their own.
6. Facilitate Conversation Surrounding Your Product & Brand –
Simply put, trade show product demonstrations get noticed. They are typically very exciting and grab the attention and interest of attendees. The more attendees your product demonstration engages, the larger the conversation surrounding your brand, and the more attendees your brand reaches.
7. Increase Social Media Reach –
Posting photos and videos of your product demonstration to your social media accounts and including the event hashtag is a great way to expand your reach online. Industry professionals and enthusiasts that are involved in the online conversation will see your content and ideally interact with it in some way (comment, share, like, favorite, etc.). This type of interaction will help to increase your presence on social media and ultimately lead to an increase in brand awareness and leads. Want more tips on how to incorporate social media into your trade show marketing efforts? Read our blog: How to Use Twitter at Trade Shows.
8. Showcase Your Product in a Fun & Unique Way –
Hosting a product demonstration allows your brand to avoid the boring lectures and pushy sales tactics that your competitors will be using. Instead, product demonstrations provide attendees with a sense of excitement and curiosity. Think of it this way, how many times have you been able to walk past a booth that was hosting a product demonstration? It's hard for anyone to resist that kind of curiosity and temptation, even if they just stop by for a moment to see what's going on.
9. Build Attendee Trust in Your Product & Brand –
By allowing trade show attendees to see your brand in action and try it themselves, it replaces any fear and hesitation they may have with brand trust and loyalty.
10. Encourage Attendee Questions –
Finally, another benefit of trade show product demonstrations is that they encourage attendees to ask questions. By encouraging attendee questions product demonstrations permit your brand and product to become more well-known on the trade show floor and throughout the industry.