Using Social Media at Trade Shows – 5 Tips You Can't Ignore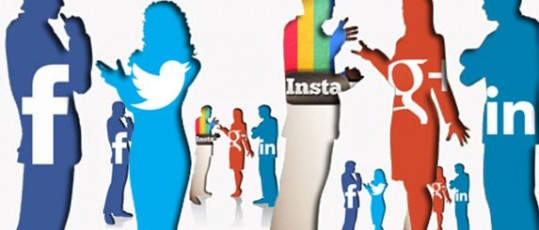 Using Social Media at Trade Shows – 5 Tips You Can't Ignore
I recently came across a blog written by Skyline Exhibits that outlines 3 Ways to Use Social Media for Trade Shows, and while useful, it inspired me to add to the list. So, I started brainstorming other ways social media is used at trade shows and came up with 5 unique social media tips you can't ignore. Because, that's what really matters, right?
Before we get started, I think it's important to note that in order to successfully use social media at trade shows you must stay active before, during, and after the trade show. Social media isn't a one and done deal. It's a conversation. Don't let the conversation stop.
Ways to Use Social Media at Trade Shows
Dress up one of your booth staff in a unique costume or outfit and send him or her walking the trade show floor. Use social media to encourage attendees to find the missing staff member at the trade show, take a picture with him or her, and share it with your company on social media for a chance to win a prize. At the end of the day (or event), randomly select a winner from those that participated.
Take unique and interesting videos and photos during the trade show and share them with your followers on social media. Encourage attendees to stop by your booth to join in on the fun! Not only will this help you to create a buzz around your booth, but it increases trade show leads too. For more on how to increase your trade show leads, visit our post on increasing trade show leads- using the 5 senses.
Use social media at trade shows to join the conversation. If there is a hashtag on Twitter, use it. If there is an event on Facebook or Google, join it. Be part of the conversation from beginning to end. Answer questions and give helpful advice to both attendees and fellow exhibitors. Become a leader and a trusted source at the trade show by joining the social media conversation.
Your customers are active on a variety of social media outlets, so make sure you are too. Post status updates about the trade show on Twitter, Facebook, and Google+ while uploading photos to Instagram and Pinterest. Being active on a variety of social media outlets helps you to reach a larger following.
When it comes to using social media at trade shows, it is important to say thank you to attendees for visiting your booth, the trade show organizers for putting on a great show, and your team members and event staff for working hard and having fun. A little appreciation goes a long way.
Have you used social media to share photos and videos of your trade show booth? How successful was it?