25 Tips for Successful Street Team Marketing Campaigns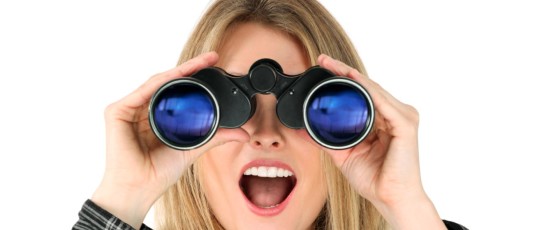 25 Tips for Successful Street Team Marketing Campaigns
You've done the research. You've seen street team marketing campaigns in action. Now, it's time for you and your team to organize, plan, and execute your own street team marketing campaign! But, planning an effective and profitable street team marketing campaign is easier said than done. To help your street team get started off on the right foot, we've created a list of 25 tips for running a successful street team marketing promotion.
25 Tips for Effective Street Team Marketing Campaigns
1. Determine Your Target Audience – 
Before planning your street team marketing campaign, it's important to determine who your target audience is and whether or not they are receptive to this type of promotion.
2. Determine How Your Team Will Reach Your Target Audience –
Once you've determined that your target audience will respond to street team marketing efforts it's important to decide the best way to connect with them. Are they more likely to respond to an interactive game, flyers, or promotional items? Decide which marketing root is the best approach for your team. Then, make it happen!
3. Select a Location that Makes Sense for Your Audience –
One of the biggest factors for an effective street team marketing campaign is the location. Analyze your target audience and determine what location is the best place for your team to interact with them. The ideal location should be a place that easily allows your team to attract attention, but is also personal enough to encourage interaction and relationship building.
4. Schedule Your Street Team Campaign Around High Traffic Times – 
In order to create a successful street team promotion, it's important for it to take place during your target audience's high traffic hours. For example, if you are marketing your product to college age students, it might be best to run your street team campaign during the afternoon hours of a summer day. On the other hand, if you're marketing your product to busy parents, then early morning hours on a weekend might be best. Determine the best traffic time for your target audience and then structure your street team around it!
5.  Determine a Way to Quantify You Goals – 
Prior to the start of the marketing campaign, be sure to decide how your team will be quantifying your goals. Is it the number of people that sign up for your mailing list, the number of appointments your team makes, or is it the number of app downloads your receive? No matter what it is, make sure your team understands what your goals are and that they have a way to record it.
6. Ensure You Have the Necessary Permits – 
Before finalizing your street team location ensure that you have the correct permits and permission necessary to market your product in that area. Nothing spoils a street team faster than finding out that you don't have permission to be there.
7. Always Have a Back-Up Location –
If for some reason you choose to ignore tip #6, at least make the necessary arrangements for a back-up location in case your street team is asked to move/leave.
8. Always Order Extra Materials –
It's also important to make sure that you order extra products, flyers, promotional items, etc. before heading out to the event. Order enough extra promotional items to split up between two or three team members. That way if one of you are running late or can't make it to the event that day, you still have the promotional products readily available. You can never have too many promotional items!
9. Plan for Bad Weather –
Typically, street team marketing campaigns take place outdoors. If this is the case for your promotion, then be sure to plan for bad weather. The weather can be very unpredictable, so it's always important to ensure your team has a plan in place should the weather go sour.
10. Clearly Display Your Brand Name and Logo – 
Another important aspect of a street team marketing promotion is making sure that your brand name and logo are clearly visible to passersby's. One easy way to do this is by purchasing branded t-shirts and a branded tent. A branded tent, in particular, is a great way for people that aren't walking directly in front of your booth to know who you are and what you're promoting.
11. Clearly Display Your Brand's Mission –
Similar to a branded tent, it is also important to make sure that your brand mission is clearly stated. This can be printed on your promotional products, branded t-shirts, tent, and/or your flyers. That way, even if passerby's don't have the time to talk to your street team event staff, they can still understand who your brand is and what you do.
12. Hire Street Team Managers to Keep Your Team Organized – 
Organizing and planning a street team campaign is hard enough, keeping your street team event staffers organized is just something you won't have time for. To help take the weight off of your shoulders hire street team managers or tour managers to be in charge of your event staffers. By hiring a street team manager, you won't have to worry about the event staffers and instead can focus on other aspects of the marketing campaign.
13. Choose Team Members from the Office that Actually Want to be There – 
Leave the negative Nancy's at the office and instead bring team members that are actually excited about the promotion.
14.  Hire Experienced and Qualified Event Staff – 
When hiring event staff for your street team promotion, remember that they are the face of your brand and have a direct influence on how successful your promotion is. Therefore, it's important to hire event staff that are experienced, qualified, and excited to promote your brand. Take your time to hand select and hire the best event staff for your brand, instead of picking the cheapest models.
15. Make Sure Each Team Member Understands Their Role – 
To help avoid confusion, make sure that each street team member is aware of their roles and responsibilities during the promotion and the overall hierarchy and structure of the team. This will help your team to stay focused and organized while also allowing each team member to know who to turn to with questions or concerns.
16. Encourage Healthy Competition Among Your Event Staffers – 
Healthy competition among your street team event staff is a great way to increase your brand awareness and lead generation. Encourage a bit of healthy competition by providing the winner with a free gift card, a small gift, or a monetary bonus!
17. Give Managers and Event Staff Adequate Breaks – 
Event promotions, especially street teams, can consist of long days of standing for 10+ hours. To ensure your team is fully energized and motivated to increase your lead generation, be sure to give everyone adequate breaks and at least a 30 minute lunch break. This will help to rejuvenate your team and help to keep them at the top of their game!
18. Organize a Marketing Gimmick – 
A great way to attract attention to your street team marketing campaign and increase lead generation is by organizing a flash mob or another big marketing gimmick.
19. Incorporate Social Media Through Photos & Videos – 
If your team chooses to perform a big marketing gimmick, make sure someone from your team documents it through photos and videos. Then, immediately upload it to your social media pages with a catchy and creative tagline that encourages your followers to join in on the fun!
20. Coordinate Matching Attire –
By coordinating your attire, you'll make it easier for passerby's to notice your team and know who to talk to if they have questions. Matching and branded attire is also a way to make your team look professional, organized, and a cohesive group.
21. Train Your Team – 
Take the time to train your team of event staffers about your brand and their role in the promotion. If possible, encourage them to take a look at your website and/or provide a packet of important information that they will need to know prior to the event. If this is not possible, make sure your event staffers arrive early on the first day of the promotion so that you can train them before the event gets started.
22. Communicate, Communicate, Communicate – 
Make sure that communication is a two way street between your event staffers and the event managers. Encourage your team to ask questions and participate in the conversation. Communication is the easiest way to solve problems and correct errors.
23. Trust Your Team & Ask for Their Opinion – 
Whether it's your first street team promotion or your 10th, it's always important to keep changing and improving. Take the time to ask your team for their opinions and then listen to their answers. You never know what suggestions you may receive.
24. Evaluate Your Promotion –
As your promotion comes to a close evaluate and review the promotion to determine whether or not it was successful. Then take the time to make notes on what should be done to improve the promotion next time. Keep these notes stored away but easily accessible for future campaigns.
25. Have Fun! – 
Finally, no street team marketing campaign is complete without some old-fashioned fun. Encourage your street team event staffers to love what they are doing and have fun with it! Interested in learning more? Read this blog: Street Team Marketing Tactics – 7 Biggest Mistakes to Avoid.
There you have it! 25 tips that lead to successful street teams. Have something to add? Let us know!