5 Ways to Increase Trade Show Leads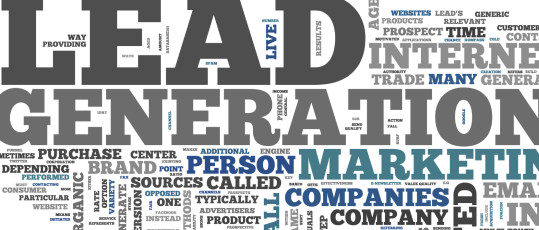 5 Ways to Increase Trade Show Leads
As we head into trade show season, one of the most important aspects of exhibiting at a trade show is making sure your team produces the ROI it needs to move the needle and grow your brand. One surefire way to ensure your brand produces the ROI necessary to grow your business is by increasing the number of trade show leads your brand collects. But, increasing trade show leads is easier said than done. It takes pre-planning, preparation, analyzing, and building relationships with your target audience. Here are 5 actionable steps you and your brand can take in order to increase trade show leads at your next promotion. These tips are especially important for first-time exhibitors as they prepare for their first trade show and/or promotion!
Worried that increasing the number of trade show leads will lead to a decrease in lead quality? Don't be! Use these tips and marketing tactics to:
5 Ways to Increase Trade Show Leads for First-Time Exhibitors
1. Go beyond the Elevator Pitch
Don't get me wrong, having a well-thought out elevator pitch is the first step to attracting attention to your trade show booth, but in order to keep potential customers at your booth long enough to collect their contact information and peak their interest about your brand, it's essential that your team gives them a reason to stay. Your team can do this by providing trade show attendees with an information packet or brochure about your brand, preform a product demonstration, or even provide attendees with a wealthy of knowledge and an educational discussion on your industry and/or brand. Proving your team members are knowledgeable about your brand – well beyond the basic elevator pitch – will allow you and your team to better represent and showcase your brand to attendees that approach your booth.
Hiring trade show models in Los Angeles to assist your booth and provide valuable and knowledgeable information about your industry and brand to attendees is a great way to attract attention and increase trade shows at your booth.
2. Be Valuable
Providing value to trade show attendees and your potential customers is one of easiest and most effective ways to increase trade show leads at an upcoming show. Focus on the aspects of your brand or features of your product that attendees will find valuable and then portray them to attendees. Show them how your product and/or service will solve their problems and make their lives easier. Once you have proven to them why your brand matters and why they need you brand, close the deal and collect the trade show lead or sale.
If your brand isn't prepared to showcase the value it provides to its customers, then you might as well pack it in and head home because you and your brand are going nowhere.
3. Be Proactive
When planning and preparing for a trade show it is important that you and your team understand the importance of approaching attendees outside of your booth. Your brand is spending a lot of money to allow you and your team to exhibit at the trade show, so it's important that you make the most of it. Don't wait for trade show attendees to approach your booth, instead be proactive and get out their onto trade show floor, network, and make connections. This is especially important for exhibitors that are exhibiting at a show for the first-time where few attendees will have heard of your brand.
An easy way to make your brand known to trade show attendees is by hiring trade show models to walk around the trade show floor. Trade show models are experienced and professional and will introduce attendees to your brand and encourage them to visit your booth for more information.
Another way to attract attention and increase trade show leads at your booth is by handing our product samplers, performing a product demonstration, or hosting a product presentation. All three of these trade show marketing efforts are a great way to attract attention to your booth while also allowing attendees to get to know your brand in an effective and educational manner.
4. Be Conscientious About Timing
Although a trade show team full of outgoing event staff is likely to attract a lot of attention and leads, the exhibitors understand that timing is everything and train their event staff accordingly. When approaching an attendee read their body language and try to gauge when it is most appropriate to engage with them. Bad or inappropriate timing can result in the attendee feeling annoyed or irritated by your teams approach and can leave a bad taste in their mouth about your brand. So try not to interrupt potential customers who are engaged in another activity, on the phone, engaged in conversation, or attendees that clearly want to be left alone.
5. Be Mindful of Your Body Language
Stand up straight. Keep your arms loose. And always smile. These three phrases are body language musts at a trade show! When your appearance is warm and welcoming to the attendees, your team will be seen by attendees as more approachable than other booths whose occupants are disinterested, unengaging, or unfriendly. Event staffers that hunch their backs, cross their arms, and gaze off into the distance, turn attendees away from your brand and disinterest them even before they learn about the brand! If your brand is exhibiting at a trade show it is important to make every moment count, so be sure to stay engaged, alert, and friendly throughout the duration of the trade show.