Hire Las Vegas Promotional Models for PPAI Expo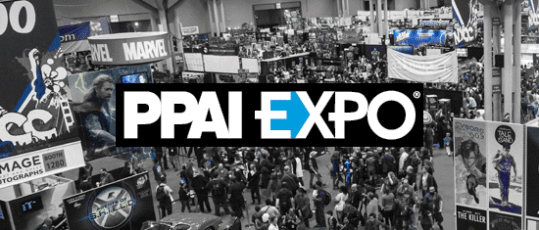 Is your team exhibiting at PPAI Expo? With thousands of suppliers, distributors, and industry associates expected to attend PPAI (Promotional Products Association International) from across the globe this year, it's important for professionals in this industry to consider exhibiting at PPAI.
This year the PPAI Expo is taking place at the Mandalay Bay Convention Center which covers over 1,000,000 square feet and is expected to have over 1,500 exhibitors. With all that competition and such a large venue, how can you ensure your team connects with as many attendees as possible and collects the most qualified trade show leads? That's where hiring Las Vegas promotional staff comes into play.
Why Hire Las Vegas Promotional Models for PPAI Expo?
When you decide to hire  Las Vegas promotional models for PPAI, here's what you can anticipate:
Increased Quality Lead Generation –
Hiring promotional models helps to boost your trade show lead generation because they know how to create an atmosphere at your booth that entices and attracts your ideal audience. Once your target audience is attracted to your booth, our promotional models use their knowledge, experience, and special skills to weed out unqualified leads from highly qualified leads. They then pass on the most qualified trade show leads to your sales reps who work their magic to build loyal relationships and close more sales for your brand.
Event Marketing Tip: Here's more information on how to drive quality trade show leads to your booth.
Professional Business Experience –
Being that the PPAI is the single most important event of the year for the promotional products industry, it is important that you staff your booth with a team of qualified promotional models that can convey information in a professional, practiced, and intelligent manner. And our models do just that. Our Las Vegas trade show booth hostesses have years of experience working at professional business expos similar to this event. So, when you hire Las Vegas promotional models, you can expect professionalism and high level of quality.
Diversity & Culture –
With thousands of attendees from around the globe expected to attend PPAI, hiring Las Vegas promotional models that are culturally diverse is a great way to make your booth stand out. Whether you're hiring bilingual models to communicate with more attendees or promotional models with a specific ethnicity or gender to connect with attendees, hiring event models is sure to diversify your booth.
5 Types of Las Vegas Event Staff to Consider Hiring for PPAI 2015
• Las Vegas Bilingual Models
• Las Vegas Spokes Models
• Las Vegas Product Demonstrators
• Las Vegas Costume Model
• Las Vegas Brand Ambassadors or Badge Scanners
Hire Las Vegas Trade Show Models for PPAI
Hiring Las Vegas event staff and models to work at your booth is the perfect way to help your brand stand out and build valuable relationships with your most important customers. Our promotional models will exceed your expectations by arriving early with experience, professionalism, and an outgoing personality that goes above and beyond that standard skill set of most event models.
To begin the process of hiring outgoing, experienced, and professional Las Vegas promotional models for PPAI, start by contacting us. Once your contact us form has been submitted, one of our Account Executives will contact you to learn more about the needs of your event and begin the booking process.
We look forward to helping you hire the best Las Vegas event and promotional models for your booth at PPAI!