Baseball, Beer & Booth Hostesses: The Perfect Summer Promotion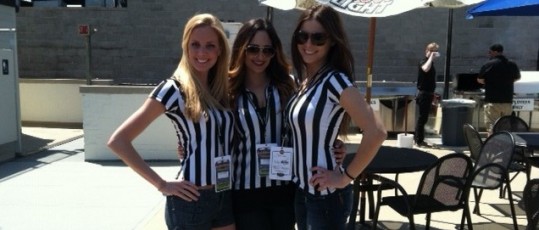 Baseball, Beer & Booth Hostesses: The Perfect Summer Promotion
When it comes to summer sports & promotions, the Holy Trifecta is: Baseball, beer, and promotional booth hostesses!What better way is there to entertain your most important clients this summer than with America's favorite pastime and beautiful women?
Start by inviting your esteemed clients to watch the big game in an air conditioned suite with amazing food and beer. Then, top it off by hiring booth hostesses to engage and interact with clients in conversation.
Hire Booth Hostesses & Hospitality Models for your Summer Promotion
Here's why your suite life needs beautiful booth models:
1. During the game, you will most likely have multiple clients to entertain. Unfortunately, you will not be able to give all of your clients the one-on-one attention they deserve. But, when you hire booth hostesses to help out in your box suite, they will be able to keep your all of your clients interested and entertained until a company member can approach them.
2. Booth babes and hospitality models have years of promotions experience, so they know how to approach strangers and win over their hearts and opinions. They are great for softening up clients before you approach them with a contract, idea, or deal.
3. Booth babes and hospitality models are ideal for summer promotions in box suites because they have the ability to create a lasting impression and a memorable experience that clients will never forget.
4. When you hire booth hostesses to help entertain clients in your box suite, you can take photos and videos of them in action and post them on each of your social media accounts. If the photos and/or videos are particularly interesting, they have the potential to go viral, reaching thousands of viewers. For more information on how to use viral marketing to your benefit, read our blog post: Top Viral Marketing Ideas.
If you're interested in building a lasting relationship with some of your most important clients, then be sure to hire booth babes and hospitality models for your next box suite promotion. To learn how to make this dream day a reality, contact us and one of our dedicated Account Executives will walk you through the booking process.