How to Become a Promo Girl: The Do's and Don'ts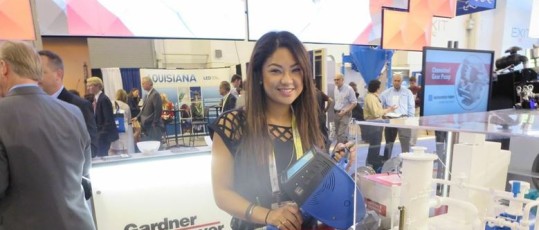 How to Become a Promo Girl: The Do's and Don'ts
When it comes to the event industry, the most common question is how to become a promo girl. But, becoming a promo girl isn't as easy as it sounds. Agencies may receive hundreds of new model submissions on any given a day, especially for large market areas.
Below we've outlined the do's and don'ts on how to become a promo girl. Use these modeling tips to help jump start your promotional modeling career!
How to Become a Promo Girl: The Do's
1. Have a Variety of Quality Photos
In order to be considered for a promo job, you should aim to have a variety of professional and non-professional photographs. However, this does not mean that you need to hire a professional photographer and spend hundreds of dollars on one photo shoot. Instead, here are a few profile photograph tips:
Promo Girl Tip #1: Have a friend take photographs with a digital camera, or smartphone. Given the current quality of digital cameras and smartphone cameras these days, you can easily produce professional looking photographs without a professional photographer.
Promo Girl Tip #2: Take photographs in front of a solid or simple background. Candid photos are usually easy to spot because of the scenery, or people in the background. Plan to take photos outside, in locations where you can avoid people in the background, or in front of a wall that has a solid neutral color.
2. Make Yourself Available
Keep your phone on, and check your emails frequently. Promo jobs move fast. How can you become a promo girl if you aren't accessible?
3. Have An Updated Resume
If you're just entering the promo modeling world, you may not have experience. (That's okay, you'll gain it over time!) Instead, fill your resume with any and all experiences you may have that relate to promotional modeling. Do you have customer service experience? Have you been involved in any clubs that held fundraisers or did promotions? List these experiences in your resume, and you'll have a better chance of becoming a promo girl.
4. Do Your Research
Become a promo girl by finding out which promotional modeling agencies or event staffing companies you want to be a part of. Check out reviews and know what you are getting into before you sign up. Know the facts before you dive in.
Promo Girl Tip #1: Review the agency's website and see if they have client and/or model testimonials.
Promo Girl Tip #2: Talk to other promo girls about how to become a promo girl. Do they know any good agencies?
How to become a promo girl: The Don'ts
1. Don't Wait To Get Discovered
The first fact you'll learn about becoming a promo girl is that it's competitive. If you wait to get discovered, it'll never happen.
Make your own destiny. YOU have to make yourself known.
2. Don't Give Up
So, you didn't get the first job you applied to, or the second, or the third… so, what? That doesn't mean that you won't ever get a job. Be patient and update your profile. Keep trying. You won't become a promo girl overnight. It takes time.
3. Don't Apply For An Event Unless You Are Available To Work It
Don't waste your time or the event staffing company's time submitting for events you aren't available for. It's frustrating for the agency and may put you in a poor light for future events.
4. Don't Submit Photographs That Portray You Negatively
Do not upload photographs of you and your friends drinking or partying. Clients want to hire promo girls that are reliable and trustworthy. Treat your submission in a professional manner.