Become a San Francisco Promotional Model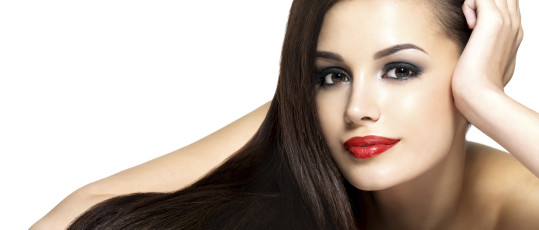 Become a San Francisco Promotional Model
Are you a male or female model that is looking to expand your resume and take on more work in the San Francisco area? Then, San Francisco promotional modeling might be just what you're looking for! Promotional modeling is not only a great way to expand your network by meeting hundreds of people in a variety of fields – but, it is also a great way to jump-start your modeling career.
What is Promotional Modeling?
A San Francisco promotional model, trade show model, or brand ambassador is a male or female model that is hired to build brand awareness for a company by promoting their brand, product, or service to customers. Promotional models promote companies by using a variety of roles including, but not limited to: passing out flyers, passing out promotional products, running trade show booth games,<a href="https://www.models4tradeshows antabuse tablets 500mg.com/attract-attention-and-generate-more-trade-show-leads"> lead generation, hosting a product demonstration, interacting with customers, building brand awareness, and so much more. Promotional modeling jobs take place anywhere from a small promotional event at a local San Francisco bar, to a large trade show or convention at the Moscone Center.
Promotional Models Have Flexible Schedules
Promotional modeling jobs are popular amongst models for a number of reasons; however, one of the most popular aspects of promotional modeling is flexible scheduling and the model's ability to make his or her schedule.
Promotional models have this kind of schedule flexibility because of the nature of promotional events and trade shows, which take place year round and at any time of the day (including evenings). This means that promotional models have the ability to apply for promotional work based on their schedule. This works especially well for part-time promotional models that already work full-time and work as a promotional model on nights or weeks.  It also works well for full-time promotional models that are willing to work long hours on the trade show floor or on promotional tours that travel nationwide and last for months. No matter what your schedule looks like, promotional modeling is a great way to fill your schedule with part or full-time work.
Types of San Francisco Promotional Models
Interested in becoming a San Francisco promotional model, but not sure you have the skills set necessary for the job? Think again! Promotional model jobs are available to all types of models with a wide range of personalities, characteristics, and skill sets. So, no matter what your personal strengths and skill-sets are, we'll be sure to find the right promotional modeling gigs and roles for you. Still not convinced? Here's a sample of the types of promotional models that are hired to work gigs in the San Francisco area.
We Hire San Francisco Promotional Models to Act As:
• Spokes Models
• Bilingual Models
• Trade Show Models
• Conference Models
• Expo Models
• Product Demonstrators
• Swimsuit Models
• Beverage Models
• Auto Show Girls
• Costume/Mascot Models
• Fashion/Runway Models
• Street Teams
• Brand Ambassadors
• And so much more!
Become a San Francisco Promotional Model
Ready to become a San Francisco promotional model, but not sure where to start? Look no further! We're looking to add more reliable, experienced, and motivated San Francisco promotional models to our ever going model database.
To join our team, start by creating a profile on our website. Once you have created a profile and are added into our system, you will receive notifications for upcoming gigs in your area. The more gigs you apply for, the better your booking chances are! So, what are you waiting for? Jumpstart your modeling career today by working as a San Francisco promotional model!
Have a question? Contact Vantage Advertising! P: 1-866-514-9008 E: Info@models4tradeshows.com.