Top 10 Auto Shows in 2015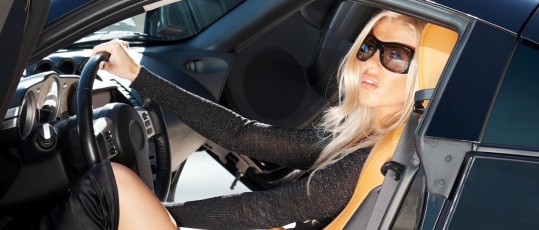 Top 10 Auto Shows in 2015
If you're in the auto or car industry, you know that auto shows are a great way to catch up on latest automotive products, network with industry leaders, and keep up-to-date on industry trends. But, with so many auto shows to choose from, how do you know which ones to exhibit at in 2015? To help out, we've compiled a list of the 10 Top Auto Shows in 2015.
Top 10 Auto Shows & Car Shows in 2015
1. New York International Auto Show
New York City is one of the nation's top markets for new car and truck sales. At the New York International Auto Show exhibitors have the opportunity to debut their hottest cars, motorcycles and trucks of 2015 and 2016. With over 1 million expected attendees each year- the New York International Auto Show ranks #1 on our Top 10 Auto Shows of 2015.
2. Los Angeles Auto Show
Taking place at the end of November each year, the Los Angeles Auto Show brings in top industry leaders from across the globe to unveil the future of car mobility. With global media exposure, the LA Auto show brings in more than 12,000 auto industry decision makers from over 50 countries; making the LA Auto Show #2 on our list.
3. North American International Auto Show – NAIAS
Also known as the Detroit Auto show, the North American International Auto Show is the 2nd most attended auto show in the industry. In 2013, during its 9 day span, the NAIAS saw almost 800,000 visitors. This show attracts media from all over the world and is one you should not miss!
4. Philadelphia Auto Show
One of the top shows in the country, the Philadelphia Auto Show displays many debuted cars with an amazing classic car display. This auto show also hosts a fundraising tailgate that raises hundreds of thousands of dollars each year for various charities. With over 250,000 attendees expected in 2015, the Philadelphia Auto Show takes spot 4th on our top 10 list.
5. SEMA
No auto show list is complete without SEMA. Each year, SEMA takes place in Las Vegas and provides educational seminars and product demonstration for attendees on the premier automotive specialty products in the industry. Although not open to the public, this show is split up into 12 categories with a ton of new products, making it an ideal networking event. Need models? Hire Las Vegas car show girls for Sema.
6. Mid-America Trucking Show – MATS
The Mid-America Trucking Show is an annual event for the heavy-duty trucking industry. At MATS, exhibitors are provided with the opportunity to come face-to-face with industry professionals, build relationships and close sales. Over 78,000 attendees are expected to attend the Mid America Trucking Show in 2015.
7. Chicago Auto Show
The Chicago Auto Show is the oldest car show in North America, marking its 107th edition in 2015. The show exhibits almost 1,000 imported and domestic vehicles of all types including antique and competition cars.
8. Atlanta International Auto Show
This 32nd annual show will showcase a variety of domestic and imported cars and trucks. At the Atlanta International Auto Show, there will be opportunities to try cars out and meet celebrities in car racing entertainment.
9. San Francisco International Auto Show
The San Francisco International Auto Show features new models from manufacturers all over the world including hybrid and alternative fuel cars and exotic cars. It is the largest exhibition in northern California and takes place in late November.
10. Dallas Auto Show
Last, but not least, rounding out our Top 10 Auto Show list is the Dallas Auto Show is the prime location for exhibitors to that wish to harness the power of the multitude of car enthusiasts attending this year. 
There you have it- our top 10 list of Auto Shows in 2015. Which auto shows will you be attending or exhibiting at in 2015?