What is "Business Sexy" Dress for Trade Show Models?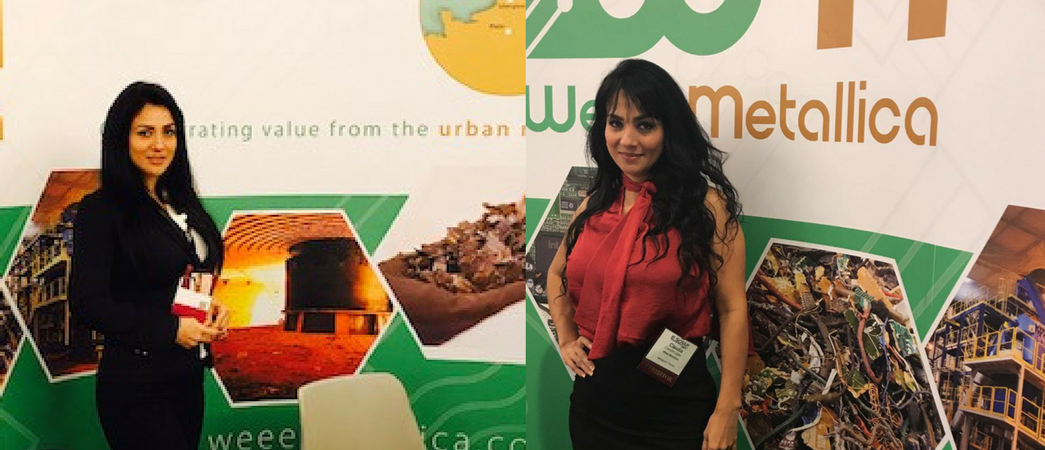 Trade show models should understand the difference between "business" and "business sexy."
As trade show models, we need to take extra care in how we dress for each and every gig. Every trade show exhibitor (aka our clients) appeals to a different audience. What business dress is to one client, may be something entirely different to another.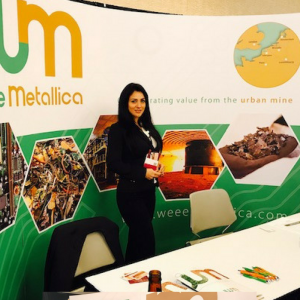 I showed up on the first day of a big trade show in Orlando wearing "business attire" as requested by the client. (If you are new to trade show modeling, we are given specifics about how to dress for each event.) I had all the basic modeling etiquette covered: My outfit was clean and wrinkle-free, hair was done nicely, nails were done and I wore a basic pant-suit, that if I were working in an office would be considered business attire.
It never hurts to ask the client if you are dressed appropriately.
I've been working as a trade show model for a while now, so I always know to check in with the client at the end of the first day and get feedback. The client asked if I was dressed in business attire, to which I said "yes." He mentioned that sometimes the models wear skirts to look a little sexy. He went on to say that I looked nice, but I looked like one of them…
I explained to him how trade show models are booked in a little more detail… By this I mean that we are told pretty specifically how to dress or what to wear. Business attire means conservative dress, clean nails, hair, etc. I suggested for future events he should be pretty specific about the desired attire for the model(s). I explained that it's okay to request a skirt and define the length, or even to ask for "business sexy." Companies who are newer to trade show exhibiting may not know how this works, so I set him at ease through the conversation. The client wanted me to look "business sexy," he just didn't know how to articulate that.
So you might ask… what is "business sexy" attire for trade show modeling?
As trade show models, one of our primary goals is to draw people into our client's booth. Our appearance has everything to do with that! We want to dress sexy, but should not cross the line. Your dress, skirt or blouse can be quite sexy without taking it too far. Consider your makeup as well… If a client says business sexy, go a shade darker on your lipstick but don't take it too far. The company can miss out on some valuable booth traffic if you are dressed too sexy and female attendees who may fit the client's target will likely pass you by. Dressing too sexy can actually prevent people from stopping at your clients the booth.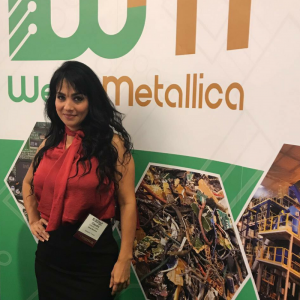 The second day of the event I changed it up. I wore a skirt and blouse that were professional and sexy all at the same time. The client was pleased with the change, and it showed in our interactions through the remainder of the event.
Remember, every trade show client has a different audience, requiring different attire.
Some clients will want the girl next door, and others will want someone more mature and sexy. At the end of the day, we are models… clients hire us to draw traffic to their trade show booth. After more than 10 years in the promotional modeling business, I have come to understand the logic behind hiring trade show models. Our clients make an investment in us. They want an attractive, attention-getting model (male or female) in their booth that will help their booth traffic, otherwise they would just use only their company employees. Knowing the client's target audience will help you better understand the type of business attire they are looking for.
Understanding all of this, it's always good practice to check in with the client on the first day of a multi-day event to make sure their expectations have been met. What they think they asked for, and what they actually asked for may be two very different things. Don't be afraid to ask! They'll thank you for it, and be relieved that you brought it up!
About the Author