5 Characteristics to Look for in Event Staffing Companies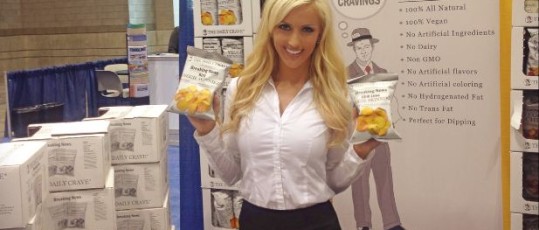 5 Characteristics to Look for in Event Staffing Companies
Are you tired of hiring event staff from Craigslist that aren't what you were expecting, no call no show, or show up hours late to your event? Then it's time to start looking for quality event staffing companies that will hire experienced event staff that are excited and willing to work hard for your brand. The following blog post outlines 5 characteristics that all great event staffing companies share. Characteristics that will help to make your event an even bigger success! Be sure to look for these characteristics when deciding which event staffing company to do business with.
Event Staffing Companies: 5 Important Qualities to Look for
1. Communication
Communication is hands down the most important quality all event staffing companies should have. A good event staffing company is willing to communicate with you and your brand every step of the way.  So, if the event staffing company you are working with is not responsive or seems aloof every time you speak with them, take your business elsewhere.
2. Honesty
Good event staffing companies also tell the truth. They are willing to be honest that your budget isn't big enough for the responsibilities you are requiring of your event staff. Or that your booth is too small for 10 brand ambassadors. Respectable event staffing companies are also honest about their inability to hire promotional models in a specific location, or on a specific date. Good event staffing companies will not beat around the bush and will instead point you in the direction they think is your next best move.
3. Availability
Hosting a late night wine tasting, or a weekend street team marketing campaign? Reliable event staffing companies will provide you with a point of contact that will take care of issues should they arise outside normal business hours.
4. Experience
Another important quality of an event staffing company is their experience level. How long have they been around? An event staffing company that has been around for a number of years will know what is required to staff unique events and will have the promotional modeling database to fulfill those needs.
5. Referrals
Finally, nothing says a great event staffing company like happy clients and happy trade show models. Read testimonials online, review the company's social media pages, and ask current clients and models in person (if possible) their opinion of each event staffing company they've worked with.