Trade Show Marketing Ideas – 7 Reasons to Attend Trade Shows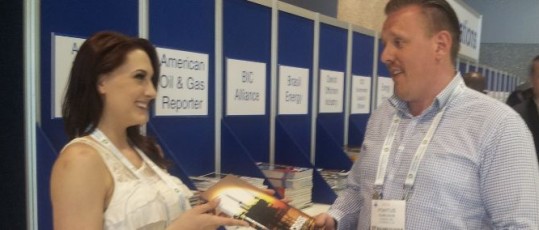 Trade Show Marketing Ideas – 7 Reasons to Attend Trade Shows
Happy Trade Show Marketing Idea Friday! For this week's edition of Trade Show Marketing Idea, we will be talking about the importance of attending trade shows in your industry. Though the cost of attending trade shows can be expensive, not attending your industry's trade show can significantly harm your company's performance in the future. Trade shows are valuable experiences that should not be missed for the following reasons. For a list of upcoming trade shows in your industry, be sure to view our trade show directory.
Trade Show Marketing Ideas- 7 Reasons to Attend Trade Shows
1. Networking Opportunities
Trade show floors are filled with industry leaders and professionals. Networking with these individuals helps to maintain current relationships, and form new ones. Building contacts with industry professionals can help your company identify potential customers and business opportunities. You never know, one of those contacts may end up being a major client or partner for your company in the future.
2. Present Educational Material
Attending a trade show as a speaker is a great way to not only educate attendees and exhibitors, but being a speaker is a great way to get your brand in front of hundreds and thousands of people that might be interested in partnering with your company in the future.
3. Stay Up-to-Date with Technology
A major focus of trade shows is innovation and technology. The latest industry technology is showcased at every trade show. Not being up-to-date with technology can negatively impact your business. Let's say your competitor attends and purchases a product that makes their production process faster. If you do not know about this technology, you will automatically fall behind your competition.
4. Browse New Products and Services
Exhibitors come to trade shows from around the world to show off their latest products, equipment, and services. Viewing these products will give you the necessary knowledge to make the best buying decision.
5. Watch Product Demonstrations
Many exhibitors hire product demonstrators to showcase their products and teach attendees how they work! This hand's on experience will not only help your company decide which products to purchase, but you will know exactly how it works.
6. Insight into Competition
Since trade shows are specific to each industry, it is likely that many of your competitors will be exhibiting at the trade shows you attend. By attending these trade shows, you have the opportunity to learn what your competition is doing and how you can better compete against them. By comparing your business to theirs, you can pin-point the areas where your company needs improvement. You can also learn what trade show marketing ideas and tactics are working for your competition and implement them in your trade show marketing strategy.
7. Educational Opportunities
Many times, trade shows provide attendees with educational seminars and workshops that provide attendees with valuable knowledge that can only be gained at a trade show. This exposure to new ideas and ways of thinking will help to further educate you and your team about your business and industry.
Finally, don't forget to have fun! Trade shows are full of entertainment and exciting opportunities that can only be experienced on the trade show floor. Have more suggestions for Trade Show Marketing Idea topics? Submit them in the comments below!