Top 10 Fashion Trade Shows of 2015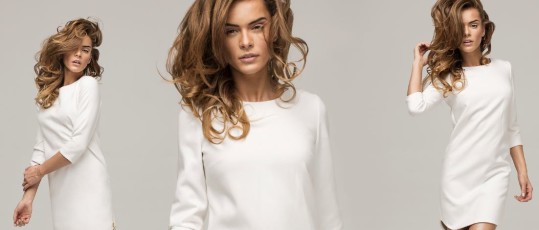 Top 10 Fashion Trade Shows of 2015
If you interested in exhibiting at or attending a fashion show in 2015 but aren't sure where to start, you're in the right place. We've searched the United States looking for the best fashion trade shows in 2015 and have compiled the complete list below. Are you ready for the top 10 fashion trade shows of 2015?
Top 10 Fashion Trade Shows of 2015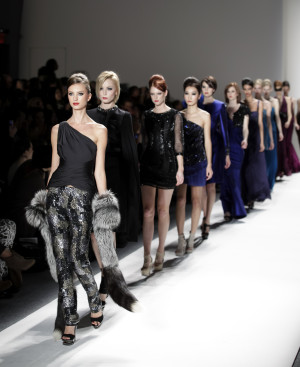 Based in Las Vegas, the MAGIC show is the largest and most comprehensive trade show for clothing, accessories, and shoe wear in the United States.  And, according to the MAGIC website, more business transactions are done at MAGIC than any other fashion retail trade event in the world.
MAGIC occurs February 17-19 2015
Based in Chicago, the Chicago Collective is the leading men's fashion and clothing show in North America.
Chicago Collective occurs February 8-10, 2015
Based in Orlando, the SURF Expo is an international trade show for board and beach attire. The SURF Expo attracts over 12,000 attendees for every show, and occurs bi-annually in January and September.
SURF Expo occurs January 8-10, 2015 and September 10-12, 2015
The Great Bridal Expo is hosted in major cities throughout the year. These nationally sponsored events have been the nation's leading wedding events for over 30 years.
For information on upcoming bridal shows click here.
Based in Dallas, F.I.G showcases the best in women's, men's, and children's attire and accessories.
F.I.G occurs 5 times throughout the year.
Based in New York City, the New York Shoe Expo is known for being the largest shoe wear show on the East Coast of the United States and occurs bi-annually.
New York Shoe Expo occurs February 3-5 2015
Based in Las Vegas, WSA is the world's largest shoe wear and shoe accessory show in the world. Each year, attendees from over 60 countries attend this show looking to partner with the best shoe wear companies in the industry.
WSA occurs February 17-19, 2015
Based in New York City, Texworld USA is the largest sourcing event in North America for fabric buyers.
Texworld USA occurs January 19-21, 2015 
Based in LA, the LA Fashion Market is the West Coast's leading fashion trade show. The LA Fashion Market hosts fashion weeks throughout the year that are full of fashion and accessories for men, women and children.
LA Fashion Market occurs January 11-14, 2015
Based in Salt Lake City, the Outdoor Retailer Show takes place bi-annually for the summer and winter markets. The Outdoor Retailer is the world's largest outdoor sports apparel show and attracts exhibitors and attendees from across the globe.
Outdoor Retailer Winter occurs January 21- 24, 2015. Outdoor Retailer Summer occurs August 5-8, 2015
So, there you have it, our top 10 fashion trade shows of 2015. What do you think of our selection?