10 Promotional Modeling Myths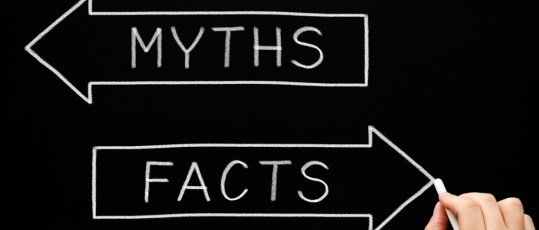 10 Promotional Modeling Myths
Myths, by definition, are a widely held but false belief or idea that are very common in most, if not all, industries including promotional modeling. Most of the time, promotional modeling myths are quickly overlooked and are nothing to worry about; but, when taken to heart, myths about the event staffing industry can quickly and wholly discourage new models from ever getting involved in the modeling world. Today, we're determined to correct that.
Here are 10 of the biggest promotional modeling myths that we've stumbled across.
10 Biggest Promotional Modeling Myths
1. You Have to be Tall to Be a Promotional Model –
This myth has long haunted the promotional modeling world and it's time we put it to rest, once and for all. While promotional modeling is in the same industry as fashion modeling, it is not held to the same standards. Instead, in the event staffing industry, personality characteristics such as likability, friendliness, and outgoing personalities are deemed more important than physical height characteristics.
2. You Need Professional Photos to Get Hired as a Promotional Model – 
Just because you don't have professional photos does not mean that you won't get hired as a promotional model. In fact, trade show models and hostesses are encouraged to provide non-professional photos in an attempt to avoid overly photo shopped or edited photos. This is because event staffing is 100% face-to-face interaction, so it's especially important that models hired look exactly like their photos.
3. You Have to Be Very Experienced to Become a Promotional Model – 
While having quality experience in this industry will lead to more trade show and convention jobs, it does not mean that every event staffing job requires a very experienced promotional model. Many times, street team promotions, festivals promotions, bar and liquor promotions and generic brand ambassador jobs can be easily filled by less experienced event staff. However, please keep in mind that trade show models jobs involve a lot of face-to-face interaction, so if you don't feel comfortable working in this type of environment, then this industry isn't for you.
4. Promotional Models Make Easy Money – 
As with any job, promotional modeling rates are based on the requirements of the job. And while it may seem like the jobs are 'easy' (all they do is pass out flyers, right? Wrong!), promotional models are on their feet (sometimes in heels!) for upwards of 10-12 hours a day, have to memorize company lines and/or elevator pitches, and must always maintain a happy demeanor no matter what. Promotional models must also pay for their own transportation to and from the event, which can be as far away as an hour drive or more depending on the event location. So, while the hourly rate for promotional events may seem high, it is more than well-deserved.
5. It Takes Promotional Models Months to Get Paid for Jobs They Work – 
Another standard industry myth is that it takes promotional models a long time to get paid for gigs they work. While this may be true for some agencies, a number of other event staffing agencies have a very fast payment turnaround time. For example, at Vantage Advertising it takes an average of 10-15 business days after a model has worked an event to get paid. Before working with any event staffing agency, do your research and find out how long it will take to get paid.
6. Travel and Parking are Always Reimbursed to Models – 
Unless the client or modeling agency specifically mentions that travel, food, parking, and/or accommodations are covered, they are not. The reason for this is because promotional models are hired as contracted workers and are typically local to the area (which is also one of the main appeals of promotional modeling). If cost accommodation is necessary for you to work an event then it is important that you speak with the event staffing agency before accepting the gig.
7. Promotional Modeling Won't Lead to Fashion Modeling or Other Types of Modeling Jobs – 
The wonderful thing about working as a promotional model is that you have the opportunity to meet and network with people and companies from around the world. This is especially useful when it comes to other aspects of the modeling industry. Many times these networking opportunities lead to spokes modeling jobs, fashion and print work, and/or acting careers. Experienced promotional models often use their trade show modeling gigs as a stepping stone towards their ultimate career goals.
8. Male Models Are Not Hired for Promo Modeling Jobs – 
While male models aren't hired as frequently as females that does not mean that male modeling jobs don't exist. Male models are often hired for street teams, costume/character roles, clothing and fashion runways, spokes modeling, and so much more. Don't get discouraged – instead keep looking, male event staffing jobs are out there, you just have to know what to look for.
9. Promotional Modeling is Only a Part-Time Job – 
Many promotional models start off working part-time as a way to earn extra money while they are going to school and then quickly turn it into a full-time job after they graduate. Experienced, reliable and professional promotional models are always needed for promotional events and trade shows, so turning it into a full-time career is very possible. This is especially true for cities that are known as trade show hubs, including but not limited to: LA, Vegas, Chicago, New York, New Orleans, Orlando, etc.
10. Promotional Models Can Only Work with One Modeling Agency –
Finally, the last myth is about agency loyalty. As mentioned previously, promotional models are contracted workers, this means that they can choose to work with as many agencies as they like (and most models do). NEVER sign a contract with event staffing agency that restricts your ability to work with other companies. The only exception to this rule is if you're working on tour and are asked to sign a waiver that restricts you from working for the company's competitors. Those requests are very common for nationwide promotional tours because the company is trying to maintain a certain brand image.
Interested in joining our promotional modeling team? Sign up today!