Hire Chicago Event Staff for PLMA 2015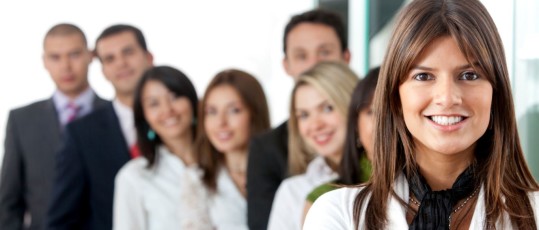 Are you looking for a way to step up your trade show game this year at PLMA's 2015 Private Label Trade Show? Are you interested in increasing your sales and collecting more qualified leads than ever before? With over 2,400 exhibitor booths and nearly 20,000 different products expected at the show, your brand must find a foolproof way to stand out from the crowd.
Hiring Chicago trade show models and promotional staff to work at PLMA 2015 is the best way to stand out from your competitors while exceeding your trade show goals. Why? Because Chicago event staff are experienced. They know how to attract attendees, go beyond casual greetings to create a warm atmosphere, build relationships with attendees that last a lifetime, and are local to the area.
Still not convinced? Below are additional reasons why hiring Chicago event & trade show models can impact your booth at PLMA this year!
Reasons to Hire Chicago Event Staff  & Trade Show Models for PLMA 2015
When you hire experienced Chicago event staff for PLMA 2015 here's what you can expect:
• An increase in trade show booth traffic
• An increase in high quality trade show leads
• The ability of the event staff to convey accurate and valuable product information about your brand
• The ability of the event staff to accurately demonstrate your product
• The ability of the event staff to administer trade show games & hand out prizes
• Added life and enthusiasm to your booth that attendees will positively respond to
• Distribution of your product samples to qualified trade show leads
• And, so much more!
Consider Hiring Bilingual Models for PLMA This Year
Since over 30 countries from around the world will be representing their brands at PLMA this year, it may be beneficial for your company to hire bilingual promotional models. By hiring Chicago bilingual models, your team will be able to reach and build relationships with a broader, more diverse audience. By reaching more attendees, your team will be able to create stronger brand awareness among attendees and ultimately increase your trade show leads and sales. We hire bilingual models that speak Spanish, French, Italian, Polish and so much more! Contact us to get started!
Promoting Your Brand at PLMA 2015
With over 5,000 buyers attending PLMA 2015 from the supermarket industry, drug industry, mass merchandising, online retailers, and even military exchanges, it is important that your team have the skills necessary to convey your information to a massive and diverse audience. By hiring Chicago event staff, your team will be able to engage attendees in a fun and exciting way, while still conveying all of the important information about your brand and/or products.
Hire Chicago Event Staff & Promotional Models Today
So what are you waiting for? Isn't it time your trade show booth gained the attention it deserves? Hiring experienced, reliable, and outgoing Chicago event staff and promotional models is a fun and easy way to increase your trade show leads and close more sales. Contact us today to get started!