Hiring Miami Boat Show Models – 4 Tips for Hiring the Best Talent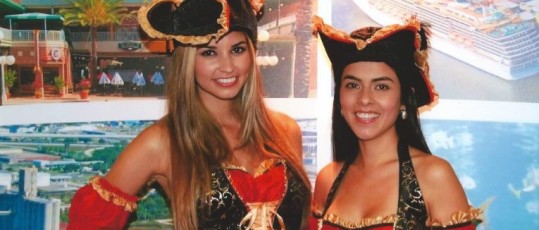 Exhibiting at the Miami Boat Show, Strictly Sail Miami, or the Yacht and Brokerage Show is a great way to get your brand noticed, build quality relationships, and generate sales for your brand! But, with thousands of attendees expected at each show, it's important to have the best sales and promotional team representing your brand. By hiring Miami boat show models your team is more likely to reach a larger, more diverse audience and increase your lead generation and sales.  Interested in hiring Miami boat show models for your upcoming promotions, but aren't sure where to start? Here are 4 tips for hiring and selecting the best Miami promotional models for your boat show promotions!
4 Tips for Hiring the Best Miami Boat Show Models for Your Booth
Consider the following characteristics and attributes when hiring Miami boat show models.
Experience Level –
When it comes to hiring Miami boat show models, it's important to take the needs of your booth into account. Does your booth need a friendly and beautiful face to pass out promotional items and create a warm, inviting atmosphere for attendees? Or are you interested in hiring experienced spokes models that have worked this show in the past, act like a member of your sales team, and discuss complex information to your attendees? There are a variety of different trade show and promotional models and each type will bring a unique aspect to your promotion. Determine which type of promotional model is the best fit for your event's needs before speaking with an event staffing agency.
Bilingual & Multilingual Promotional Models –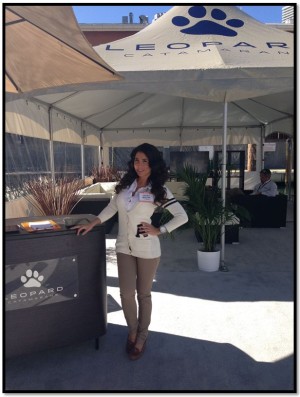 Deciding whether you need to hire bilingual promotional models is especially important in a city like Miami where multiple languages are spoken. While it may seem like a no-brainer to hire bilingual or multilingual Miami event models for the Miami Boat Show, it's important to keep in mind that hiring a bilingual or multilingual model will, on average, cost your team more money. Miami bilingual and multilingual promotional models are hired frequently for the Miami Boat Show, so it's important to decide which type of clientele and cultures your brand is targeting and if your team will benefit from the assistance of a bilingual or multilingual Miami trade show model. If you decide that a hiring a bilingual or multilingual Miami promotional model is important to your booth, then be sure to contact an event staffing agency well before the show. Hiring a bilingual or multilingual promotional model last minute is difficult to find, even in Miami.
Physical Appearance–
In the trade show industry, image is the focal point. Whether it's your signage, trade show booth exhibit, or your marketing materials, everything must be appealing to the eye. Hiring Miami boat show models is no different. When hiring talent, it is important to select models that are physically appealing to your target audience. If you're not sure which look will appeal to your audience, we recommend hiring Miami event models that will reflect a wide range of genders and cultures.
Hire Local Talent –
Another important factor when hiring Miami promotional models is determining whether or not you want to hire local talent. While flying in a group of gorgeous and professional Los Angeles models may seem like a great idea- hiring local talent is definitely the way to go. Why? Because local promotional models are familiar with the area and know how long it will take to get to the venue, how to navigate the venue, and how to attract the most attention to your booth. Local promotional models will arrive at the event, on-time, prepared, and focused on creating success event for your brand. Plus, hiring local talent is more affordable because you won't have to pay for travel, food, or lodging costs that are often associated with out-of-town promotional models.
Hiring Miami Boat Show Models – Getting Started
Now that you know which characteristics and attributes to look for when hiring Miami boat show models, it's time to hire your ideal event staffing team! Lucky for you, you're in the right place!
To begin, start by browsing our Miami trade show models. Once you find the ideal promotional models for your team, contact our team to get started. Then, one of our highly dedicated Account Executives will contact you to begin the booking process.
Worried that hiring Miami boat show models won't fit in your budget? At Vantage Advertising, we try our best to have a wide range of costs to meet the needs of every budget! For a ballpark quote on how much it will cost to hire a Miami promotional model, read our blog post: How Much Does it Cost to Hire a Trade Show Model? *Please note that rates are subject to change because trade show model pricing is based on a variety of factors, including but not limited to: individual model experience, event responsibilities, outside factors (such as holidays, day of the weekend, indoors or outdoors), and more.