How to Become a Chicago Trade Show Model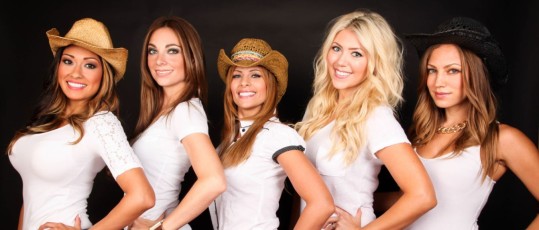 How to Become a Chicago Trade Show Model
Attention, Chicago! We are looking to expand our list of talented Chicago trade show and promotional models! If you're an experienced, reliable, and outgoing Chicago trade show model that is looking to expand your network and increase your workload, then consider joining our team! Each year, we hire Chicago trade show and promotional models for all types of trade shows and promotional events including, but not limited to: IMTS, FABTECH, Chicago Comic-Con, Chicago International Motorcycle Show, and dozens of other trade shows and promotional events in and around the Chicago area. Because of this, we are in constant need of talented and friendly Chicago trade show models to keep up with the increasing trade show staffing demand! So, whether you've only been involved in the Chicago trade show scene for a few years or are an experienced veteran, we want to hire you!
Become a Chicago Trade Show Model
If you're interested in becoming a Chicago trade show model with Vantage Advertising, start by creating a profile on our website. Once you have added the necessary information to complete your profile (photos, stats, event experience/resume, videos, and more), your profile will be reviewed and you will be contacted regarding your submission and experience level. Once your profile is approved and live on our website, you will be able to apply for gigs and work directly with our team and clients.
Types of Chicago Event Staff We Hire
Interested in joining our team, but not sure if your skills will match the needs of our clients? Here's a list of the type of talent we hire in Chicago.Bilingual ModelsSpokes ModelsProduct DemonstratorsProduct SamplersBikini ModelsFitness & Fashion ModelsCar Show ModelsCostume ModelsStreet TeamsBooth Hostesses
Contact Us With Questions
Want to learn more about our company? Start with our FAQs and testimonials. If these pages don't provide you with the answers to your questions, give us a call at: 1-866-514-9008 and we'll be happy to answer them! We pride ourselves on providing the best and most talented Chicago event staff and promotional models in the business, so if you think you have what it takes to hang with us, then sign up today!