How to Become a Baltimore Promotional Model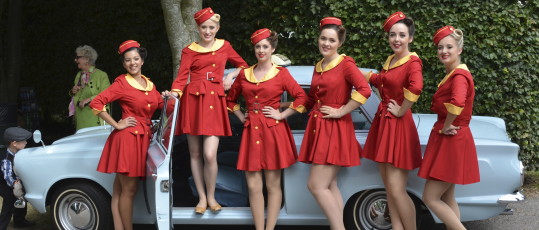 How to Become a Baltimore Promotional Model
Hello there, Washington D.C. and Baltimore! Do you have experience with promotional modeling and event staffing? Are you reliable, approachable, and outgoing? If your answer is yes to all of the above, then consider joining our event staffing team!
We are currently looking to hire experienced Baltimore/D.C. promotional models to expand our database and we want you to join our team. By joining our team and becoming a promotional model in the D.C. and Baltimore area, you will be able to increase your network, work more gigs, and have a ton of fun while doing it.
Types of Washington D.C. & Baltimore Event Staff We Hire
If you have an array of event staffing experience and skills, then becoming a D.C./Baltimore promotional model is a great opportunity for you. We consistently hire talent to work promotional events and trade shows in the Capital Region, so no matter what your skill sets are, we'll be sure to pair you with your ideal clients and events. Here's a sample of the types of event staff we hire in the Baltimore/D.C. area.
We Hire D.C. & Baltimore Promotional Models as: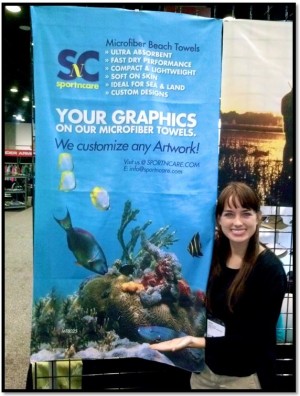 • Spokes Models
• Bilingual Models
• Conference Models
• Expo Models
• Swimsuit Models
• Beverage Models
• Auto Show Girls
• Fashion/Runway Models
• Street Teams
• Brand Ambassadors
• And so much more!
How to Become a Baltimore Promotional Model
Interested in joining our team, but not sure how to get started? Start by creating a model profile on our website. To increase your booking chances be sure to follow all the steps and make sure your profile is 100% accurate, up-to-date, and fully complete. Once your profile has been created, someone from the Vantage team will review your profile and contact you with further questions. Once your profile has been accepted by us, you will be eligible to apply for events and begin working with our clients.
Have Questions About Vantage?
Vantage is a nationwide event staffing company that provides trade show models and promotional models for all types of events across the country. No matter how big or small, our promotional models and event staff work hard to make sure that each event gets the attention it deserves. We pride ourselves on providing our clients with the best, most experienced, and most talented promotional models in the industry. So, if you think you have what it takes to be a part of our team, create a profile today! Want to learn more about what it's like to work with us? Check out our FAQ page or our Testimonials page. Have more questions? Please give us a call at 1-866-514-9008 and we will be more than happy to speak with you. We look forward to working with you soon! Good luck!