How to Relieve Event Planning Stress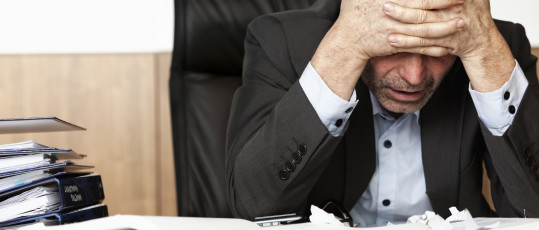 How to Relieve Event Planning Stress
Preparing for a trade show or promotional event can be a very stressful process. There are a lot of factors that go into making sure your trade show promotion runs smoothly and produces the results your team needs. At times, all of these factors can overwhelm you or cause your judgement to be clouded, which in the end, can lead to detrimental mistakes for your company. So, to help you manage your event planning stress, we've created a list of 6 ways to decrease your event planning stress.
6 Steps for Reducing Event Planning Stress
Create a Check List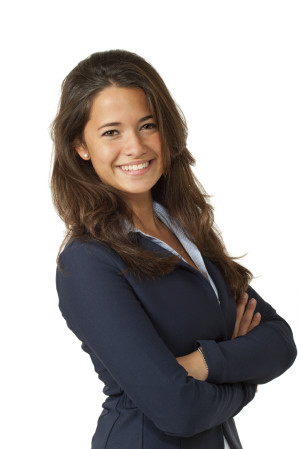 Breakdown your trade show master to-do list into a trade show checklist of small manageable tasks so that the overall process of planning and preparing for a trade show does not seem so overwhelming. When breaking down your trade show master to-do list, group similar tasks together, in an effort to make it easier to complete each task. By creating a master-check list, you'll be able to organize the tasks from most to least important and set deadlines for each task.
Create a Timeline
After creating a trade show checklist, it is important to create a timeline that will help you set goals and deadlines for each task. By creating these deadlines you can tackle one task at a time and focus on which tasks are most important to the trade show or promotional event.
Hint- If you are exhibiting at a trade show, look on the trade show website. They typically have a timeline of dates that are important to the exhibitor. Use this timeline as a base for your own trade show timeline. Then, add other important factors to the timeline such as researching and purchasing trade show booth displays, hiring trade show models, ordering promotional items, and so on.
Use Technology
By having technology complete some of your trade show preparation tasks, your job becomes much less stressful. Use technology for online registrations, check-ins, filing, reminders, etc. This will not only reduce stress, but can also save you  a lot of time in the long run.
Admit That Some Things Will Go Wrong
This is a big one. When you're preparing for such an important marketing event, it's crucial to remember that not everything is going to work out. There will be problems. There will be issues. By understanding and accepting that not everything is going to run smoothly you can eliminate the shock you'll feel when a co-worker tells you half of the promotional items haven't arrived or that the banner you ordered doesn't look quite as nice as it did online. Accept that, despite your trade show efforts, something will go wrong. Plan for the best, but prepare for the worst.
Have a Back-up Plan
Now that you understand and have accepted that something will go wrong on the day of the trade show or promotional event, it's important to try and get ahead of the curb by creating a back-up plan. Having a back-up plan in place will help you and your team to work through difficulties or problems that arise throughout the duration of the event.
Back-up plans are very important to the overall structure and flow for your event, so make sure that all team members are aware of the back-up plan and know how to implement it when necessary. Finally, when it comes to having a back-up plan, understand that having a back-up plan for everything isn't possible. Instead, decide which problems would be the worst if they occurred and create a back-up plan for those major problems.
Take Breaks to Stay Mentally Healthy
In order to successfully plan and prepare your trade show or promotional event, it is important to take breaks and keep yourself mentally in check. By doing so, you will allow yourself to disconnect from the situation and decompress. This is especially important to do when you are stuck on a particular topic and you cannot find a solution. Take a moment to step back and allow your mind to think about other things. By allowing yourself the time to disconnect from trade show preparation you are also allowing new and fresh ideas to shine through when you least expect them to.