RSA Conference Bans Booth Babes NOT Trade Show Models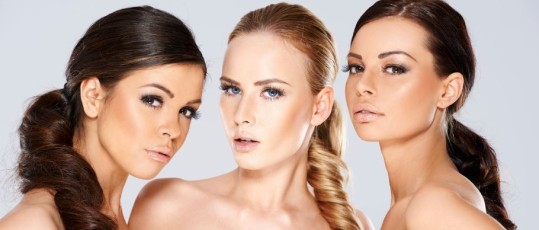 RSA Conference Bans Booth Babes Attire NOT Trade Show Models
It's been the talk of the trade show industry for the past week. Every time you turn around someone's writing a new article or tweeting about how the RSA Conference banned booth babes. And, considering we are in the industry of hiring 'booth babes,' or more appropriately, trade show models, I think it's high time we weighed in on the situation. So, what does that mean for exhibitors? Has the RSA Conference really banned booth babes? Can exhibitors really no longer hire trade show models to assist them at their booth? Yes and no. Booth babes (and the overtly sexual attire associated with them) are out, but trade show models are still in and here's why.
Still want to hire trade show models for the RSA Conference, but not sure if it's allowed? Let us walk you through RSA Conference's ban on booth babes and explain why trade show models are still a welcome part of your trade show booth. According to an article by security expert Bill Brenner on the LiquidMatrix blog, the RSA Conference exhibitor contract reads:
"All expo staff are expected to dress in business and/or business casual attire. Exhibitors should ensure that the attire of all staff they deploy at their booth (whether the exhibitor's direct employees or their contractors) be considered appropriate in a professional environment. Attire of an overly revealing or suggestive nature is not permitted. Examples of such attire include but are not restricted to:

• Tops displaying excessive cleavage;

• Tank tops, halter tops, camisole tops or tube tops;

• Miniskirts or mini dresses;

• Shorts;

• Lycra (or other Second-Skin) bodysuits;

• Objectionable or offensive costumes.

These guidelines are applicable to all booth staff, regardless of gender, and will be strictly enforced. We reserve the right to request the individual booth staff change their attire or leave the premises immediately if we feel their appearance might be offensive to other exhibitors or attendees."
At the very root of this policy is the fact that RSA Conference is banning any and all overtly sexual attire.  And while the policy does not outwardly state that booth babes are ban from the RSA Conference, exhibitors are reading this policy as a ban on booth babes because of the sexual attire that booth babes are typically associated with. However, the RSA Conference is NOT banning or discouraging exhibitors from hiring trade show models to assist at their booth. This policy is being enforced for everyone at the show. So, if you've already hired trade show models for the RSA Conference, there's no need to panic. Double-check that that the attire you requested the models to wear follows the new attire policy (business causal and/or business professional) and if it does not, adjust it as needed.
The Industry's Response & Hiring Trade Show Models
Across the industry, the feedback from exhibitors and attendees about the ban of booth babes (or more accurately the change in RSA Conference's attire policy) has been mostly positive. Exhibitors seem to understand that while hiring booth babes may work as a great marketing tactic to attract attention to their booth, the bottom-line is that booth babes and their scantily clad attire do not produce the high quality of trade show leads that help with a business's bottom-line. In fact, hiring scantily clad booth babes may even cause your booth to receive a higher number of unqualified leads and what good is that for your business? Instead, hiring trained, experienced, and professional trade show models dressed in business casual and/or business professional attire is the most effective way to drive high quality trade show leads to your booth. These professional trade show models have the skills and personalities to create a warm and friendly environment that welcomes attendees and creates an ideal first impression for your brand. Hiring trade show models is ideal when you need assistance with:
• Generating high quality leads;
• Hosting product demonstrations;
• Hosting product presentations;
• Running promotional games and/or campaigns;
• And more!