Trade Show Marketing Friday- 6 Ways to Incorporate Trade Show Staff into Your Booth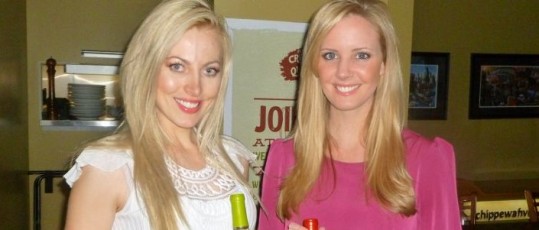 Trade Show Marketing Friday- 6 Ways to Incorporate Trade Show Staff into Your Booth
Welcome back to another edition of Trade Show Marketing Friday. This week's edition focuses on finding a way to incorporate trade show staff into your booth. If you're looking for an easy way to stand out among your competition, then consider pairing the following marketing tactics with trade show or promotional staff.
Trade Show Marketing: Fun Ways to Incorporate Trade Show Staff into Your Booth
Celebrity Look-A-Likes
One way to incorporate trade show staff into your booth is by turning him or her into a mini-celebrity. Have a photographer take a few professional (or professional-looking) photos of the trade show model before the event. Then, printout copies of the photos and bring them to the trade show. During the event, have the trade show model act as a mini-celebrity by autographing his or her photos for attendees and taking pictures with them. Talk about a fun way to create a buzz around your booth!
Trade Show Marketing Tip: This trade show marketing tactic is especially effective for when you hire car show models for car and truck shows.
Social Media Contests
Whether the trade show staff is encouraging people to enter your social media contest or is the object of the contest (attendees take a photo with them and tweet it..etc), trade show models will use social media to increase trade show leads on and off the trade show floor. For more information on how to incorporate social media into your booth, read our blog post: Using Social Media at Trade Shows.
Promotional Games
Hire trade show staff to host and/or participate in promotional games at your booth. Not only do trade show staff have years of experience speaking in front of small to medium audiences, but using an interactive game at your booth is a great way to get people talking about your brand. So, instead of losing sales by forcing your team members to run the booth game, hire a trade show model to generate booth traffic and leads for your sales team.
Product Demonstrations
Another way to incorporate trade show staff into your booth is through the use of product demonstrations. Whether they are acting as a participant, or conducting the product demonstration themselves, trade show staff will grab the audience's attention and help them to better understand the way your product works.
Presentations
Similar to running a promotional game, or narrating a product demonstration, trade show models are also ideal for presentations. Why? Because many trade show models have experience memorizing large quantities of material, using an ear prompter, and are not afraid to stand in front of a large audience.
Promotional Items & Product Sampling
Finally, if you're an exhibitor that is interested in sticking to the basics and just needs a trade show marketing tactic that will strictly help generate leads and sales, then try pairing trade show staff with promotional items and product sampling. Give your trade show staff a handful of promotional items or samples and encourage them to mingle with the crowd. The promotional items or samples will help to break the ice and get attendees talking about your product, brand, or service.