Trade Show Marketing: 5 Ways to Incorporate Mobile Technology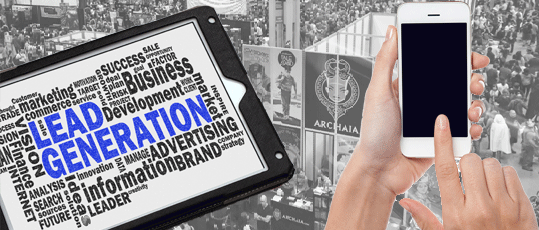 Trade Show Marketing: 5 Ways to Incorporate Mobile Technology
Now that more and more people are becoming digital consumers, it is getting more important for exhibitors to utilize mobile devices at trade shows. If your company is marketing a product at a trade show, you should consider incorporating mobile techniques into your booth design and marketing strategy. But, how can you incorporate mobile technology into your trade show marketing strategy? Here are five ways to use mobile technology to engage and interact with attendees at upcoming trade shows.
1. Use Mobile Technology to Collect Contact Information
Gathering contact information from potential customers at trade shows is easier than ever because of mobile technology. The strategy of collecting 'business cards in a jar' is outdated and unimpressive. Businesses that want to compete with their competition should consider incorporating mobile technology when collecting contact information.
But, how can you get the information? There are a multitude of data collection apps, such as the trade show lead generation app on the Apple app store.
2. Twitter Feed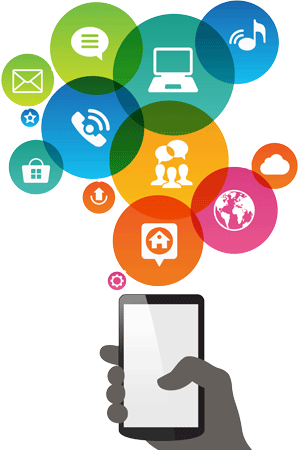 Mobile technology is the perfect tool for keeping attendees connected and up-to-date about your brand via social media. Are you running a product demonstration or a contest? Maybe your company is hosting a product presentation? By posting frequent video, picture, and status updates on Twitter attendees and consumers both in person and online have the ability to connect with your brand and see in real-time what is happening at your booth and how they can get involved.
Bonus points for integrating a monitor into your booth design that displays the Twitter feed. One company that allows you to do this is Tweetwall. By incorporating a Twitter feed into your trade show booth your brand creates an easy and effective way to connect to attendees and encourage them to tweet at your brand in order to see their name on the big screen!
3. Host a Contest Using Mobile Technology
Contests and promotions are a great way to draw attention to your booth while increasing interest in your products and brand. While contests on social media accounts are increasingly popular, companies can also opt to host a 'text-to-win' contest.
Trade show contests should always be designed with your brand in mind and should result in some benefit for your brand. Make sure that the mobile contest your team selects benefits your brand by increasing brand awareness, providing customer contact information, and causing an increase in sales. For more information on trade show games read our blog: 5 Trade Show Games that Help Build Brand Awareness.
4. QR Codes
Companies that use QR codes have the ability to offer digital information to potential customers. These scannable codes utilize mobile technology as mechanisms for transferring information from a brand directly to an attendee or customer. The great thing about QR codes is that brands can choose what information they want to include. For example, a brand may choose to include their company's contact information or provide in depth product information regarding a new product.  QR codes are a paperless way for consumers to have access to more information about brands, resulting in informed customers and an increase in sales.
5. Unique Information Transferring
A growing trend in trade show marketing revolves around allowing customers to follow a unique path when they receive information and what material they actually want to learn more about. Mobile devices help consumers speed up this process by providing customized experiences.
This process allows consumers to learn more about products they have interest in, and skip over the products that bore them or that they have no use for. Customers that can readily access information of interest to them, are easier sales to close because they have the ability to access the information that is most important to them.
The digital age provides companies with ample opportunities for further developing marketing strategies at large events like trade shows or conventions. Companies that want to come across as innovative and modern should consider incorporating at least one of these mobile techniques into their marketing strategy at the next show!