6 things every promotional modeling resume should include.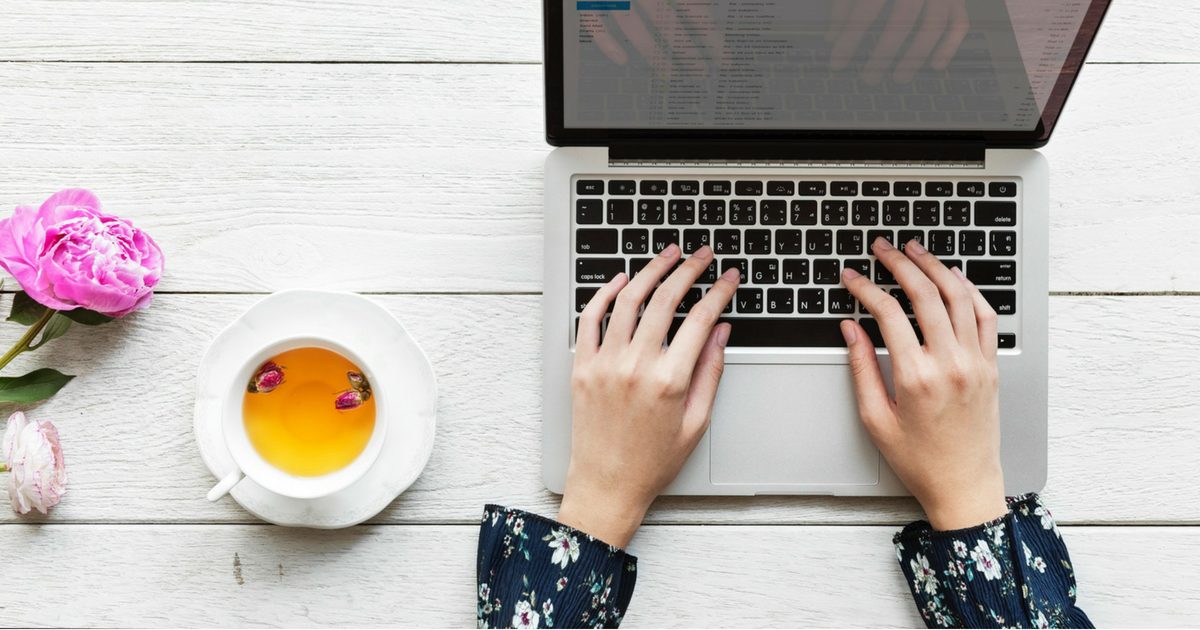 How to write a strong promotional model resume.
If you are new in the promotional modeling industry, you will want to join a reputable event staffing agency and create an online model profile.  In addition, you'll need to create a promotional modeling resume. There are some key differences between a standard professional resume and a promotional modeling resume. LiveCareer has some great advice for creating a stand-out promotional resume, so we've compiled some tips for you.
All the information you put on your resume should be organized and easy to read. You want to grab and hold an employer or recruiter's attention immediately with a strong promotional modeling resume, and here's why:
According to a study done by The Ladders, an online recruiting company, employers spend an average of 6 seconds reviewing a resume.
Count to 6 and consider that's how long you have to catch someone's eye with how you sell yourself on paper. Place a special emphasis on your promotional summary and core qualifications. Those two areas play a key role on your promotional resume. To help you build a stronger resume, we've come up with 6 things every trade show model should include on their promotional modeling resume:
Contact Info
This might seem like a no-brainer, but every good resume should include your contact info at the top.  If a potential client likes what they see on your  resume, they should be able to easily find your contact info to book you as a promotional model. Be sure to include your city, state, email address, and best contact phone number. If you have a portfolio or model profile, you can also include a typed-out link to your online portfolio.
Promotional Summary
This is your opportunity to let your personality jump off the page! A strong summary on your promotional modeling resume can really set you apart from other models. What you don't want to do is include a generic statement that simply says "I'm seeking a promotional modeling job with a company who…"  Blah blah blah.  Those types of statements will not set you apart and your resume will find it's way to the bottom of the pile. Instead, try something like this:
"Accomplished promotional model who helps clients increase show leads by expertly drawing new foot traffic into the booth, engaging with trade show attendees and creating an atmosphere that elevates the brands I represent. I will generate leads for your brand and help build new relationships with my sparkling personality and ability to seamlessly represent your brand. I am fluent in English, Spanish and French, making me a great asset at international events."
That summary statement should sell you as the best promotional model.  The rest of your resume will back up your summary statement.  Need some inspiration? Check out Indeed.com's article on action verbs to make your resume stand out.
Core Qualifications
Your core qualifications as a promotional model should quickly back-up everything you stated in your summary. This is a short bulleted list of the characteristics that make you a great trade show model. Our clients often have an idea in their head of what they are looking for before they even contact us, so these qualifications can help paint a picture of who you are. Here are a few examples of some things you could include in your core qualifications:
Physically fit
Wholesome look
Approachable and outgoing
Good conversationalist
Friendly smile with great teeth
Long hair
Comfortable with public speaking in front of large groups
Think about the things that your past clients have complimented you on at the end of a successful promo modeling job. Those should go on this list too!
Special Skills
Your special skills go above and beyond your core qualifications as a promo model. This is where you showcase the niche things our clients may be looking for. On this short bulleted list, you would include languages you speak and other core skills that could relate to a special company, or industry related event.
Here are a few examples that you would include in your promotional model resume:
Fluent in English, Spanish, and French
Fluent in American Sign Language (ASL)
Yoga and Spin Class Instructor
Toastmasters Member – Expert Presenter
These skills will provide the info a client might need if they are looking for special qualifications. If it's a sports-related trade show, having your fitness experience can help set you apart. We get a lot of requests for bilingual promo models when our clients are exhibiting at international trade shows. This section can provide the extra info they might be looking for.
Experience
This section is where you can showcase events you have worked, name drop big clients and trade show related work experience. It's a good idea to outlines your duties at past events summed up into a bulleted list. What you don't want to do is list 100 events here. This is an example of what experience might look like:
Promotional Model, October 2011 – May 2018 (Vantage Advertising)
Past Clients:  Google, Facebook, BMW, Audi, Nike, Under Armour
Past Shows:  PGA Merch Show, SEMA, CES, SxSw, NRA Show, Comic-Con
Increased foot traffic in exhibit booths by drawing trade show attendees into the booth space.
Captured leads on behalf of clients by scanning badges, or managing lead capture software at the booth.
Managed trade show booth games, including the collection of visitor contact info prior to gameplay.
Created comfortable and enjoyable space for booth visitors.
Sampled products to booth visitors and invited attendees into booth space to try to test products.
If you have worked for different promotional modeling agencies you might consider listing each one as a separate item under the experience section. It's also a good idea when listing shows and clients you've worked for to show a range of industries and products you have worked for to showcase your versatility as a brand ambassador.
Education
The education section tends to be less of a priority on promotional modeling resumes, however, you should always include it. List your high school graduation and year, college graduation – including your major, and special certifications you have received. This information could be helpful for the client if you majored in sports therapy for example, or are a certified personal training, and the event is sports related.
When you have a strong promo modeling resume combined with a killer online model profile, it can lead to more bookings and repeat clients. Are you ready to get started as a promo model?  Create your online profile today!