9 Questions to Ask When Hiring Event Hostesses & Models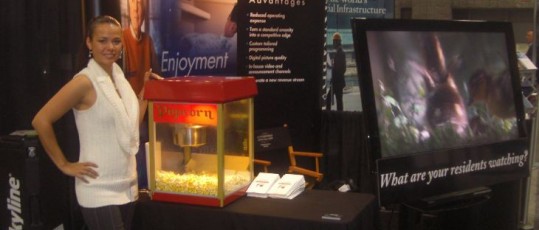 9 Questions to Ask When Hiring Event Hostesses & Models
Anyone who's worked for an event staffing agency knows that there is never a dull moment in the office. From last minute cancellations to last minute events- we are always on our toes working hard to create a perfect event for our clients. The event staffing industry can be a confusing and complicated place- so before you hire event hostesses be sure to ask the following questions.
Important Questions to Ask When Hiring Event Hostesses
1. How often are you hired as an event hostess? On average, how many events do you work per month?
These questions allow you to drill down to one of the most important factors of being hiring as an event hostess: experience. Depending on the level of experience required, these questions help your team get a better understanding of whether or not his or her experience level matches the needs of your promotional event.
2. What other types of trade show and promotional events have you worked that relate to this industry?
This question not only gets you to the heart of the model's experience, but it directly narrows down her promotional experience to your industry.
3. Do you have any testimonials from past exhibitors you've worked with?
Testimonials provide insight into the experience level and personalities of event hostesses that profiles, photos, resumes, and event staffing agencies cannot.
4. What types of sales experience do you have?
When the goal of your promotion is to generate leads and make sales it's important to hire event hostesses that will help you to achieve and surpass your lead generation goals.
5. Are you fluent in any languages other than English?
Hiring bilingual or multilingual event hostesses is a great way to reach a larger, more diverse audience.
6. What is your level of education?
Depending on your event needs- it may be important to know whether or not a promotional model is college-educated. This is especially important at global, or technical events such as CES, SEMA, and E3 Expo.
7. How much experience do you have using technology at promotional events?
As technology advances and social media marketing and mobile marketing continue to influence buyers, it is important to know how much technological experience each promotional model has.
8. Have you worked at this venue before? Are you local to the area?
Asking a promotional model whether or not he or she is familiar with the location and venue of the trade show is a great way to find out if she is local to the area. Hiring local promotional models is a great way to ensure the models you hire will show up on-time and ready to work. Why? Because local promotional models have a better understanding of how long it will take to reach the venue, park, and sign-in for the event. Plus, hiring local event hostesses cuts costs (because your team doesn't have to provide transportation, hotel rooms, or per diem costs) and leaves less room for error.
9. Can you provide additional photos of …
Asking for additional photos is a great way to receive candid and up-to-date photos. Photoshop and old photos can inaccurately portray an event hostess's image, so it is important to ask for up-to-date photographs.
What other questions are important to ask when hiring event models? Leave your thoughts in the comments below!