Trade Show Marketing Friday: 6 Ways to Use Instagram at Trade Shows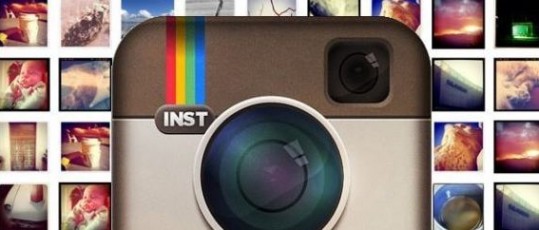 Trade Show Marketing Friday: 6 Ways to Use Instagram at Trade Shows
Happy Trade Show Marketing Ideas Friday! This week, our trade show marketing idea will be about using Instagram at trade shows. As you may know, Instagram is a mobile based photo and video sharing platform. Since it is quickly growing in popularity, using it at trade shows is a must! To help you and your trade show marketing team get started, we've come up with 6 ways to use Instagram at trade shows!
Trade Show Marketing Ideas: Using Instagram at Trade Shows
1. Show off Your Booth
Take photos of your booth design, product displays, promotional merchandise, and/or booth staff. With Instagram, you can apply image filters to make your pictures look even better! Everyone loves pictures so sharing images of your booth is a great way to show off all of your hard work and get your brand noticed online. Who knows- your trade show marketing content could event go viral!
2. Incorporate Photo Opportunities
When designing your booth, be sure to incorporate places for attendees to take photos. Then, encourage booth visitors to take pictures and share their photos on Instagram. Be sure to clearly display your company's username so attendees can easily tag you in their posts.
3. Design a Contest
Hosting a contest on Instagram is a great way to interact with booth attendees during the show. If your booth has a costume character, ask visitors to take pictures with him or her and share them with your designated #hashtag. After the show is over, pick your favorite photo, and announce the winner!
4. Record the Show
Instagram allows you to record videos for up to 15 seconds. Take advantage of this trade show marketing idea and record your spokes models rocking the trade show floor or an exciting game at your booth. Taking an Instagram video is also a great way to give a virtual tour for those who cannot attend the show. When uploading your video, don't forget to use the trade show's hashtag so your video can easily be found!
5. Share the Fun
After you've uploaded your photos, videos and content on Instagram, don't forget to share it on other social media platforms! Instagram allows you to easily share your images on Facebook, Twitter, Foursquare, and Flickr. Not only does this save time from having to upload your content to multiple platforms, but this trade show marketing idea allows you to advertise your trade show booth to a large, diverse audience in an instant!
6. Use the "Photo Map" Feature
Finally, tagging your trade show and/or booth location is a must. With Instagram's Photo Map, you can easily tag your location and specific booth area. This lets your followers know exactly where you are located, so that they can easily stop by your booth!