Trade Show Follow-Up: How to Nurture Trade Show Leads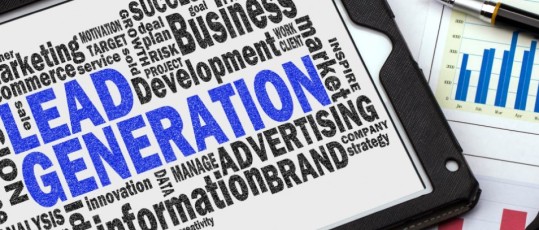 Trade Show Follow-Up: How to Nurture Trade Show Leads
So, your brand exhibited at a trade show, you hired trade show models that used tactics to drive high quality trade show leads to your booth, and collect valuable trade show leads – now what? Have any of your trade show leads shown a real interest in your brand? Reached out to your trade show point of contact? Followed your brand on social media? If you answered yes to any of these questions, then it's time to talk about trade show follow-up and how you can easily convert those leads into sales for your brand.
When it comes to trade shows, one of the most important aspects of lead generation is following-up. But, if your trade show team does not follow-up with your brand's leads properly and in a timely manner, then your team can easily lose valuable contacts and potential sales. To help out, we created a list of 5 trade show follow-up tips your team can use to take your brand's ROI to the next level, increase your sales, and make your company's time at a trade show well spent!
5 Trade Show Follow-Up Tips: How to Nurture Trade Show Leads
1. Don't Waste (Valuable) Time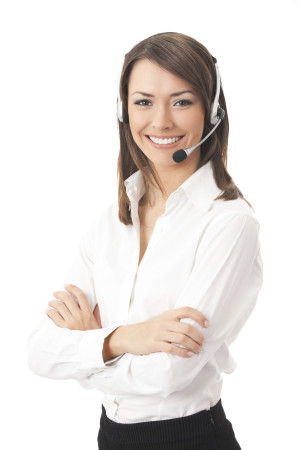 As we all know, it's important to follow-up with trade show leads after the show. But, what's the proper timeline for post-show follow-up? According to the 2015 Sales Lead Survey conducted by EXHIBITOR, 40% of exhibitors reach out for an initial post-show follow-up between 3-5 days after the show. This compares to the 5% of exhibitors that reach out for post-show follow-up the same day the lead was collected and 17% within 24-48 hours. So, if you're looking for a way to get ahead of the curb and stand out among your competitors, consider conducting your brand's post-show follow-up within the first 24 hours of collecting the trade show lead. Not only will this help to differentiate your brand from your competitors, but attendees are likely to respond better because they are more likely to remember who is contacting them. So, the sooner you make contact after collecting the trade show lead, the better.
2. Use Email Marketing
When done properly, email can be great way to nurture trade show leads during the trade show follow-up process! Here are a few tips to consider when using email during your trade show follow-up process:
Follow the Rules – Since the establishment of the CAN-SPAM Act of 2003 the FCC is required to issue rules in regard to commercial email and text messages sent to wireless devices. While there are no restrictions against a company emailing anyone that has inquired about its products or services, it's important that you follow all other rules in regard to the CAN-SPAM Act in order to make sure your brand is not doing anything illegal.
Be Consistent – If you tell the client you will email them every other week, then be sure to do that and only that. Do not surprise your customers or you will lose them.
Implement Strong Call-to-Actions – Be specific about what you want your readers to do with your email. Whether it is to going to your website, requesting a quote, or making a purchase, make sure your call to action is clear, concise, and to the point.
Educate – While converting potential clients into sales is an important aspect of any marketing campaign, using email marketing to educate your readers about your industry and/or field is a great way to start discussions, increase your follower base, and close more sales. Avoid using email marketing as a way to push your brand services and products during your trade show follow-up. Instead, inspire and educate your potential clients!
Have fun! – When writing content for your emailing marketing campaigns for leads during your trade show follow-up process, be sure to have fun with your readers. Be personable and show them your brand's personality. Get them excited to read your content!
3. Motivate Your Team –
While the importance of following up with trade show leads after a trade show can't be overstated, motivating your sales team to actually reach out and connect with each trade show lead is a whole other ballgame. To help motivate your sales team, consider running a contest and rewarding the winner with a small bonus, gift card to a local restaurant, or anything else you think will motivate your team (like an extra day off, perhaps!). Whatever rewards you decide to offer, make sure that they are desirable enough to motivate your team to work hard and increase the number of trade show follow-ups conducted.
4. Be a Social Butterfly
When following up with trade show leads after a trade show, do your best to make connections with them on social media platforms like LinkedIn and Twitter. By connecting with potential leads on social media immediately after the trade show, you increase your brand's chance of being remembered. This also allows for a smoother transition when reaching out to each potential lead down the road. In addition, write content and get involved in social media post-event discussions surrounding the trade show. Connect to the event (using hashtags or the event handle) to reach an even larger audience.
5. A Little Gift Can Go A Long Way
During trade shows, potential leads don't always have the opportunity to learn a great deal about your product, service, or brand because of the large number of exhibitors. However, during your post-event trade show follow-up, an easy way to remind attendees of your brand is to provide them with a small sample or packet of information! A sampling or discount provided by your company is a great way to turn a potential lead into a customer.
Remember that following up with trade show leads is just as important as gathering them, so make post-event efforts worthwhile and transform every lead into a client.