Promo Model Tips: Trade Show Model Wardrobe Essentials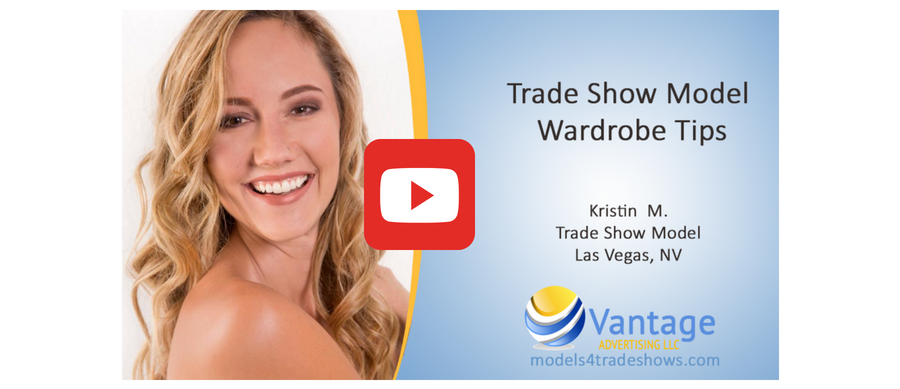 We asked experienced trade show models to share their expertise in the promotional modeling industry. Kristin, a trade show model from Las Vegas, has some great advice about wardrobe essentials you might want to invest in. Here is what she had to share:
In this short video, Las Vegas promotional model, Kristin explains which essentials you should invest in. It's always a smart idea to have solid color wardrobe basics ironed and ready to go for those last minute trade show model bookings. Some of the key pieces you'll want to invest in as a promotional model are:
a basic black dress
black slacks
a basic black pencil skirt
a solid white button down shirt
khaki slacks
You should also have a few pairs of comfortable, good quality shoes as well in black and brown, as well as a pair of plain white sneakers. We never know what our clients will request, and these wardrobe essentials will help you pick up those last minute promotional modeling gigs.