Top Viral Marketing Ideas For Trade Shows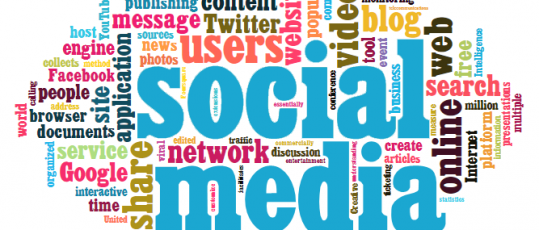 Top Viral Marketing Ideas For Trade Shows
Viral Marketing is not the way of the future; viral marketing is the way of the present. If your company is not attempting to go viral your brand is falling behind. This post is a continuation of our post Promotional Street Teams & Viral Marketing: Expand Your Reach where we discussed combining guerrilla marketing with a strong online presence to increase your reach exponentially. In this post, we will discuss several ways you can turn your next trade show event or promotional event into a viral success!
Viral Marketing Ideas for Trade Show Exhibitors
First let's answer the question: What is viral marketing?
Viral marketing uses social networks to increase brand awareness and to achieve increased sales or marketing objectives. The following are different ways you can us viral marketing to enhance your trade show ROI.
Trade Show Viral Marketing – Videos
Without a doubt, YouTube videos are one of the best ways to increase your brand's viral reach. Consider the most talked about viral marketing campaign of the past decade, Old Spice. This campaign was successful for two reasons. First, they had a quotable, fun video, and second, people could not stop talking about the video and sharing it on their social media pages. While we are not guaranteeing that you will have this amount of success by creating a video at your next trade show or promotional event, what we are saying is that if you don't try, you won't have any success at all.
One idea is to parody other popular YouTube videos or current trends. For example, at the time this post was written companies were creating Harlem Shake videos and sharing them on their social media sites with great success.
Other Trade Show Video Ideas –
1. Record a product demo at your trade show booth.
2. Tape a spokes model giving a speech about your company.
3. Create a virtual tour of your trade show booth.
4. Interview attendees for a YouTube video.
5. Start a Flash-Mob.
Trade Show Viral Marketing – Photos
One creative way that companies have used photos as a marketing tactic at trade shows is by taking photos with Instagram and combining them with the convention hashtag. This is not only a great way to grab the attention of attendees at the trade show, but it is also a great way for your company to get the visibility of industry professionals that are not at the event, but instead following the hashtag.
However, when you are competing for the attention of social media users you must remember that they have everything they can imagine at their fingertips. Therefore, be sure your picture stands out! One great way to get your photos to stand out is through promotional models. Much in the same way that beautiful promotions models gain the attention of trade show attendees, they also have the ability to cut through the clutter of Facebook wall posts and get the attention of social media users.
Other trade show photo ideas:
1. Have attendees hold up signs with QR codes that send guests to your company's Facebook page.
2. Use costume characters to encourage people to take and share pictures.
3. Utilize Instagram and their geo-tagging feature called Photo Map to let conventioneers know where your booth is located.
4. Use a carnival cutout where people put their face through a hole that matches with a life size image showcasing your product
5. Run a social media contest where attendees that take a picture with a promotional model, hashtag it, and share it with their followers are entered to win a prize.