Trade Show Marketing Friday – 5 Ways to Use Hashtags At Trade Shows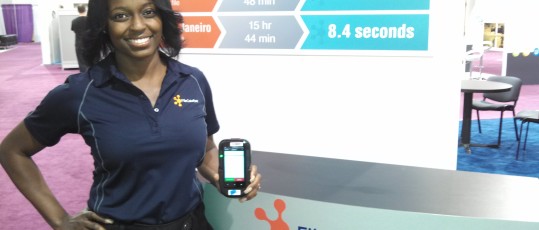 Trade Show Marketing Friday – 5 Ways to Use Hashtags At Trade Shows
It's that time again – Trade Show Marketing Friday! This week we will be talking event #hashtags. At this point, I'm sure most of you are familiar with hashtags. Used on nearly every social media platform, hashtags are a great way to create buzz surrounding your brand, product, service, or event!
Below, we've come up with 5 ways hashtags can help your team build a stronger social media presence at your next trade show or promotional event.
Using Hashtags At Trade Shows
Before The Show:
Prior to the trade show, use the event's main hashtag to advertise to your followers that you will be exhibiting at the trade show and provide insights about what they can expect at your booth. Using the event's main hashtag will also expand your social media reach to potential clients that are attending the show, but unfamiliar with your company or brand.
During The Show:
During the show, post photos and videos of your booth using the event's main hashtag. This will not only associate your brand name with the event, but it will also put your company in the heart of the conversation and draw more people to your booth. Finally, by sharing interesting content during the event, you team will be able to establish a social buzz around your company long after the trade show is over. Who knows, one of your posts may even go viral!
Create Your Own Hashtag & Host A Contest:
Create a unique hashtag specifically for your company and booth. Then use it to post about 'top secret' contests and promotions to entice trade show attendees to your booth. Contests, giveaways or new product announcements are great ways to attract followers!
Show It Off:
Clearly display your booth's event hashtag at your booth, on your promotional items, and on the attire of your booth staff. Then, encourage attendees & booth staff to take photos and videos of your booth, hashtag them, and then share them on their social networks.
After The Show:
At the close of the show, be sure to read all posts that feature your hashtag. Then, follow up with every person or company that tweeted about you or the event as they are most likely great potential leads!
Don't forget to search your hashtags on social media to see who used them and what they said. Hashtags can provide amazing insight and views surrounding your brand! So what are you waiting for, get hashtagging!