Top 25 Best Modeling Tips for Trade Show Models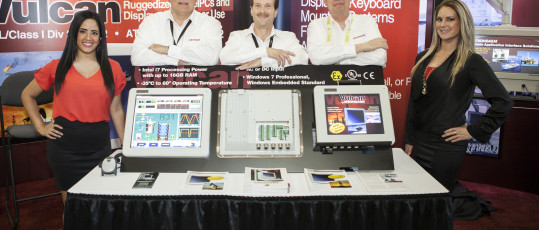 Top 25 Best Modeling Tips for Trade Show Models
Are you struggling to find your way into the promo modeling world? Are you seeking the best modeling tips for trade show models? Then you're in the right place! The promo modeling industry is always changing. One minute something is in and the next it's out. So, what can you do to stand out? Below, we've compiled a list of the top 25 best modeling tips for trade show girls! Each modeling tip is one of our best suggestions and is sure to give you an edge over other models in the promotional modeling industry.
Here are our top 25 best modeling tips for trade show models.
**Please note: These promotional modeling tips are in no particular order.
1. Learn about the industry
Learn how to become a promo girl. Know the pros and cons of being trade show girl.
2. Stand Up for Yourself.
Ask the right questions before you commit to an event.
3. Know your limits and stand your ground.
Only submit to events that you are willing to work.
4. Update your profile!
The more accurate your information, the better your chances are for getting hired. To update your Vantage profile, click here.
5. Smile
Most clients prefer smiling photographs over high fashion photographs.
6. Make sure your photos look like you
If you submit photos that do not resemble you and the client notices a difference, that is not good, and it is unlikely that you will be hired again. Be proud of who you are; tone down the airbrushing!
7. Plan ahead
Lay your outfit out the night before. Then, if you hit snooze one too many times the day of the event, you won't be stressed out about what you're wearing.
8. Try on the attire before you work the event
You don't want to show up to the event without your costume because it doesn't fit.
9. Get a good night's sleep
A healthy amount of sleep will keep your body clock on schedule and well rested for the long day (or days) ahead.
10. Eat breakfast.
Eating breakfast starts your metabolism and gives your body the energy it needs for the day.
11. Wear comfortable shoes.
If you're asked to wear high heels, make sure you can stand in them all day. If you're concerned about your feet, ask the client if you can bring flats, wedges, or low heels as back-ups.
12. Plan ahead.
Leave early when traveling to your event; you never know when you might get stuck in traffic.
13. Carpool!
Cut back on your travel and parking costs by riding with a friend.
14. Leave your personal items at home
There may not be room to store your items at the booth, so bring only your essential belongings.
15. Pack a snack.
Hunger can distract you from your work, so if you are allowed a snack, bring one to ease your hunger pains.
16. For events outside on hot days, stay hydrated
Ask if you can bring water or if the client will provide it.
17. For events outside on cold days, layer up!
Ask if the client is providing coats or jackets for you to wear or if you can bring your own.
18. Ask questions!
If you don't understand something about the client's product or service, ask them.
19. Never leave the booth without telling a team member
It may give the client a poor impression of your work ethic.
20. If you feel uncomfortable during your event, politely step to the side.
Call the event staffing company that hired you. They are there to assist you and take care of any issues that arise during the event.
21. Never leave a promotional early.
Unless you spoke with the event staffing company that hired you and they said it was okay.
22. Take videos and photos during your event.
Share them on your personal website, blog, or model profile. Clients want to see examples of your work, so make sure you have something you can show!
23. Pass it forward.
If you aren't available to work an event, but know someone that might be, pass on the event details. They'll be sure to return the favor.
24. Ask about payment.
Make sure you know when and how you will be paid.
25. Read our blog!
Want more of our best modeling tips for trade show models? Continue reading our blog to learn what you can do to increase your chances for more bookings.
Did these promotional modeling tips help you?
Share your thoughts below and don't forget to add us to your RSS Feed to receive updates.