How Can Promotional Items Benefit Your Business?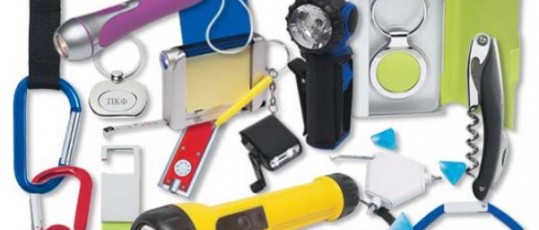 How Can Promotional Items Benefit Your Business?
Are Promotional Items Worth Purchasing?
Promotional items with your company's name on it helps to increase your brand visibility. If you're not sure what promo merchandise is, or what defines a great promo giveaway item, then slow your roll. Read this blog first, Promo Giveaways: The Basics and then we'll talk.
3 Ways Promotional Items Can Benefit Your Business!
By providing your company's logo and contact information on your promotional items, and then handing them out at trade shows, you are increasing the chance that trade show attendees and their networks will learn about your company, products, or services. The more trade show giveaways your trade show hostesses hand out, the larger your brand visibility.
The potential for large brand visibility + low cost of promo merchandise = higher return on investment. It's that simple. Click here to purchase cheap promotional merchandise.
Sometimes companies spend more money on a few a popular or expensive promotional items, such as an iPad, to help generate more leads. In exchange for a chance to win this promo item attendees are encouraged to fill out a survey, or sign up for a mailing list.
**Disclaimer: While this strategy has the potential to generate a high number of leads, many of these leads may not be considered qualified. Attendees may have only signed up, or filled out a survey hoping to win the product. Thus, for this type of promo giveaway, you should hire trade show models to help weed out unqualified leads.
What does this mean to you?
So, we've outlined the ways promo merchandise can benefit your business, but, what does this mean for you?
When you're running around trying to figure out what works, and what doesn't work for giveaway items, think of your customers. What do they want? What will they find useful? Because, when it comes down to it, the success of your promotional merchandise lies in how well you understand your audience and cater to their needs.