Create Your Best Vantage Model Profile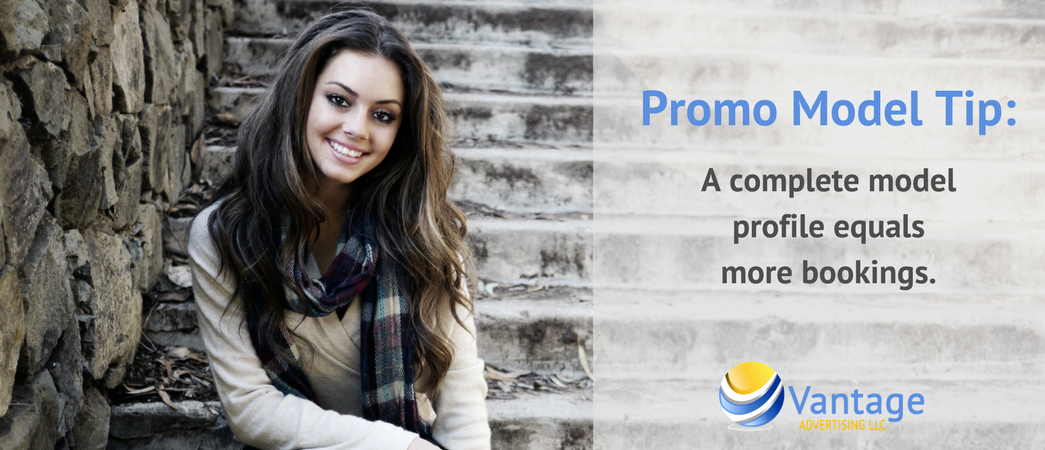 A complete model profile leads to booking more gigs… period.
I recently sat down and chatted with one of our key Event Managers, Claire Dishong, about the importance of having a strong model profile. At Vantage Advertising, we act as the liaison between the clients who need brand ambassadors and the models themselves.  The model to client matchmaker, if you will.
I asked Claire what was the one thing she would stress to promotional models who register with Vantage Advertising.  Without taking a breath, she expressed how important it is for models to have a complete and professional model profile. Here is what she said all models need to do when creating a profile with Vantage Advertising.
Tips for creating the best model profile: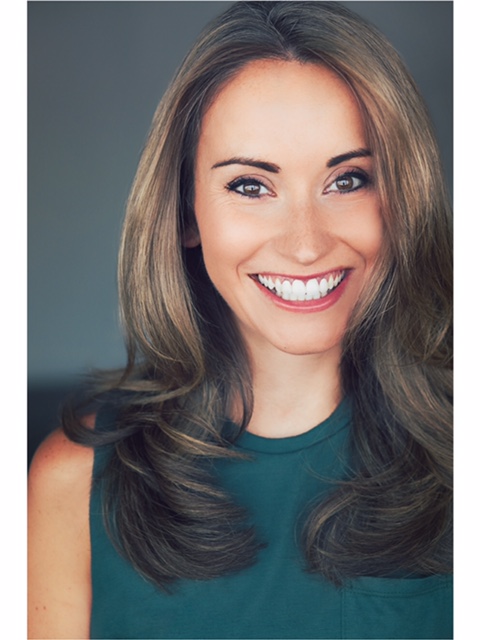 First – Make your profile photo a professional looking head shot – This means have nice but not over the top make-up, wear a simple blouse and have a muted background. This is important because it lets the clients see your face without distraction.  Be sure to Smile! Clients are looking for friendly promo models, not a Vogue cover girl. No selfies, especially in the car! No event photos, those should be added to your model profile, but not as your main profile image.  
Next – Add additional event photos – This is so important! Clients love it, this is your visual resume! Have a few quality pictures of you working different types of events. E.g. One in a suit at a professional expo or conference, one in a client t-shirt or polo, at a street team event and in a costume. If you're comfortable, I would add a tasteful fitness or bikini photo if you're interested in those types of events. It's okay if you haven't done all of these things yet but it's good to strive for this range of diversity and keep this part of your profile up to date as you go.  
Also – Be sure to complete all sections of your profile  – Use the industry bio area to show your personality, complete all fields, and definitely fill in and keep your measurements up to date. 
And finally – Take time to review other profiles that are well put together – Here are 3 we'd like you to see:  Lynhthy N; Colleen S; Amy F. These are actual Vantage Advertising promo models.  Their profiles demonstrate what a complete profile looks like that includes the right mix of photos and experience.   And yes they get booked a ton! 
So, what happens after your model profile is created?
Whenever a client comes to Vantage Advertising with a potential gig, we reach out to our talent in that geographic area via email. So, make sure the email address you use in your profile is one you check regularly. You'll be invited to apply for these events and once you apply you will automatically be put onto a list for the client to select from.  
That brings us right back to your model profile. Our clients will review model profiles from a list of applicants for staffing their upcoming event. If our clients are comparing you against other promo models in your city, and your profile isn't complete, you run the risk of not being selected for an event. 
Not yet registered as a Vantage Model?  You can register today – it's free! 
Watch the short video below for a guided look at setting up your Vantage Advertising model profile.