2 Things Bilingual Promotional Models Must Do.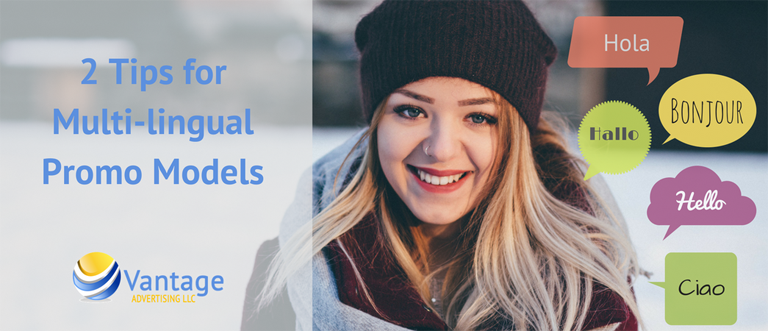 2 tips to help bilingual promo models get more gigs.
Being a bilingual promo model means you are more than just a pretty face. Being fluent in more than one language adds you to a select group of models that have a very special skill. Some clients want models who represent their brand, but can also engage with their booth visitors in a meaningful way by conversing in their language! If you speak multiple languages, here are two things you absolutely must do to book more promotional modeling gigs:
First (and this is a no brainer), you must update your model profile!  
If a client is searching through a talent database for Italian speaking brand ambassadors, and your profile doesn't list the languages you speak, then the client will likely never see you. It takes 3 minutes to login to your Vantage Advertising account and update the Fluent Languages field under the Resume/Experience tab.  Then in the Industry Bio field, be sure to add a short sentence about the languages you speak, and if space permits, include past clients who hired you for your bilingual skills.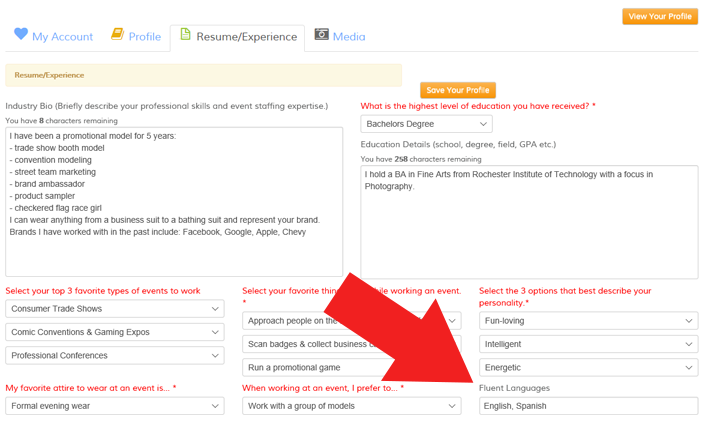 Don't give anyone the chance to overlook your skill set, take the opportunity on your model profile to showcase fluent languages as an added value that you provide.
Second, demonstrate your language skills in a short video.  
Another great way to market yourself as a multilingual model is to create a short video speaking in the languages you know. Keep the video short and sweet, but don't forget to put your best foot forward. Keep it close to one minute in length, and try to avoid background noise. What you wear is also important – dress like a model!  (My personal opinion… prints never go over well on camera!).  Here's an article with some great tips for recording video of yourself!
Take that minute long video to introduce yourself in each language you speak and don't forget to smile! You can add your video to your Vantage profile as a great marketing tool, or keep it in your back pocket to send to potential clients if they want to hear you speak fluently in a certain language before they book you. A video is a perfect way to strut your stuff!
What should you do once you book a gig as a translation-model?
With great power comes great responsibility, it's not enough to just show up to a gig without prior preparation. If you want to be successful in the gigs you book, be sure to do some research on both the client who booked you, and the event where you'll be working. Doing some digging before you work a gig can help prepare you for the kind of translations and context that will be expected of you. It will also give you more peace of mind and confidence going into a gig, especially if you are working as a multilingual promo model for the first time.
Buena suerte! (Good luck!)
Katrina is a high energy, outgoing model w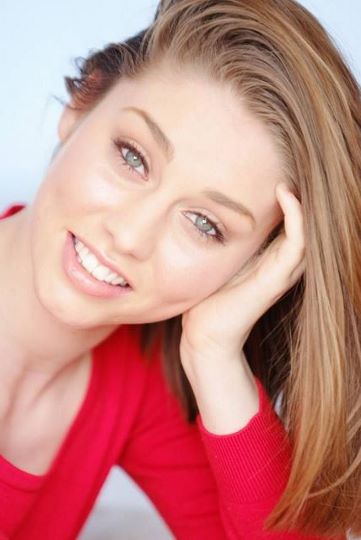 ith unique international experience. She is fluent in Japanese and Chinese (Mandarin). Katrina has represented tops brands including Lexus and Disney. Book Katrina today!