Hire Atlanta Promotional Models for PMA Fresh Summit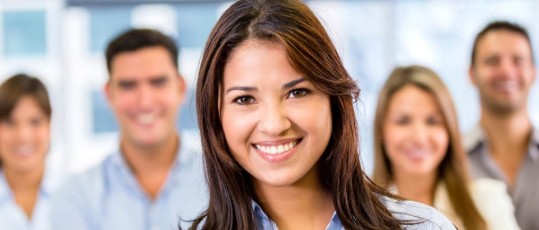 If you're looking for a way to increase your trade show leads and sales at the PMA Fresh Summit this year then consider hiring promotional models. Promotional models are ideal for exhibitors that need additional staffing at their booth to attract attention, increase trade show leads, and kick start their marketing efforts. Hire Atlanta promotional models for PMA Fresh Summit to bring professionalism, experience, and outgoing personalities to your booth.
Interested in hiring promotional models for the PMA Fresh Summit, but not sure how they can assist in your team's marketing efforts? Here are 5 marketing roles to consider when hiring Atlanta promotional models for at the PMA Fresh Summit.
Hire Promotional Models for PMA Fresh Summit – Event Staffing Roles
1. Trade Show Game Hostesses –
Hiring promotional models to act as game show hostesses at the PMA Fresh Summit is ideal for exhibitors that want to combine two strong marketing efforts without losing any value. Trade show games act as an incentive for attendees and new clients to fill out contact/information forms, while the personalities of the promotional models create a warm atmosphere that attendees feel comfortable approaching. Promotional models will also act as a buffer between attendees and your sales team by starting the conversation with attendees and then passing them onto sales members when attendees have questions.
2. Product Samplers –
Hire product samplers to hand out samples of your latest produce and floral arrangements to attendees passing by your booth. When hiring product samplers, make sure they have friendly, outgoing personalities that make them easily approachable by attendees. Nothing is worse than hiring product samplers that have negative attitudes or poor work ethics the cause attendees to avoid your booth. For information on how to hire the best product samplers for your brand, contact us to request a quote.
3. Spokes models / Presenters –
Another marketing role that you can hire promotional models for is spokes modeling. Promotional models are ideal for this role because they are not afraid to be in the limelight and have experience speaking in front of and to large groups of people. Many times, promotional models also have experience using tele-prompters or ear prompters that can easily be adapted to your brand's needs. However, it's important to note that because of their experience level and professional skill-set, spokes models and presenters charge higher hourly rates for their roles.
4. Product Demonstrators –
Another marketing role that pairs well with promotional models is product demonstration. Product demonstrators are similar to spokes models / presenters because they showcase valuable information to attendees and new clients; however, product demonstrators are different from spokes models and presenters because typically they do not speak during the demonstration. Instead, their role is to strictly showcase the product in a positive way that illuminates the features of the product while someone else talks to the audience about its features.
Before hiring promotional models for PMA Fresh Summit, it's important to understand what your brand is trying to accomplish. Once your team has defined that goal, then your brand can hire promotional models to fill roles that help to meet those goals. Whether your team is looking to generate a large number of trade show leads, close sales, or build relationships with attendees at the show, Vantage Advertising will be able to hire the ideal promotional models for your brand.
Not ready to hire promotional models for PMA Fresh Summit yet? No problem. Check out these trade show exhibitor resources for other important information to know about trade shows.