Hire San Diego Promotional Models for Comic Con 2015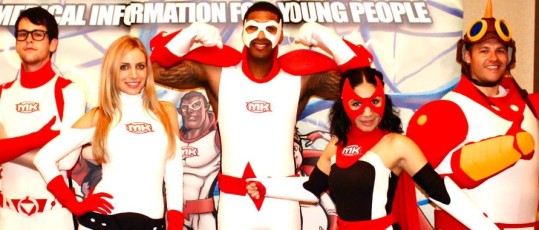 One thing is for certain, exhibiting at Comic Con International: San Diego is not a walk in the park. There are thousands of people, hundreds of booths, and constant distractions. But, that does not mean that San Diego promotional models can't rock the event and produce the ROI your team needs.
3 Reasons to Hire San Diego Promotional Models for Comic Con 2015
Are you considering hiring San Diego promotional models for your booth at Comic Con San Diego 2015? San Diego promotional models can be impressive addition to your trade show booth, especially at a unique event like Comic Con San Diego. Here are 3 reasons to hire San Diego promotional models for Comic Con this year!
Knowledgeable Cosplay & Costume Characters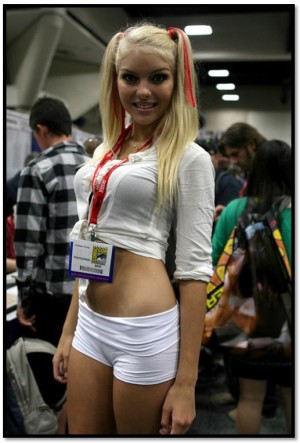 When it comes to exhibiting at the San Diego Comic Con, it is not enough for your team to just show up and promote your brand. Comic Con is an entirely different breed of it's own and it should be treated according. Instead, hire knowledgeable and experienced San Diego promotional models that are familiar with Comic Con and enjoy the comic book industry. Then, ask them to transform (mind and body) into a particular comic book character. Finally, encourage to them to interact and engage with attendees while in character. Attendees will not only appreciate the look of the cosplay character, but they will love that she knows what she's talking about too!
Inspire Newbs
Create awareness of your brand & the comic book world by hiring San Diego promotional models to inspire and teach newbs about your brand, product, or service. Newb inspiration can be done in a variety of ways, including, but not limited to: handing out promotional merchandise, integrating social media, or running outdoor street promotions.
Promote & Run Promotional Games
Another way to impress your audience and really exceed their expectations is by giving them something that they desperately want. Whether it's an exclusive one of a kind poster, figurine, or limited edition comic book, get creative and develop a promotion around it. Hire San Diego promotional models to promote and run the promotional game or contest giveaway. By doing so, the promotional models can focus on attracting attention to the promotional at your booth while you and your sales team focus on collecting leads and increasing sales.