4 Ways Hiring Costume Models Will Benefit Your Promotion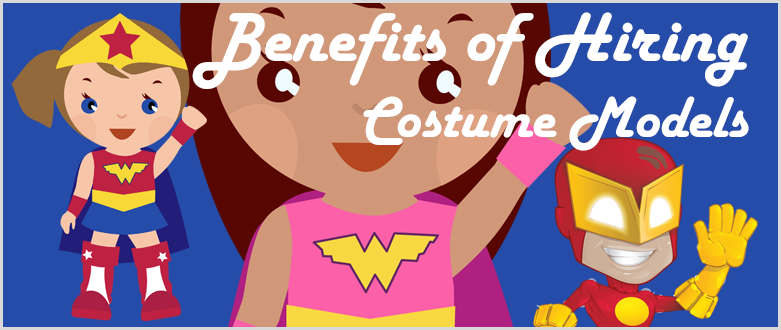 4 Ways Costume Models Will Benefit Your Promotion
A fail-safe way to attract attention to your booth and increase trade show leads is by hiring costume models! Costume models hired by Vantage are professionals that are trained to draw in crowds and make your brand more appealing to customers. Typically speaking, consumers are drawn to entertainment, so hiring costume models is an easy and effective way to increase the number of attendees drawn to your trade show booth. Still not convinced? Check out these four ways in which character models will give attendees a lasting impression of your brand!
4 Ways Hiring Costume Models Will Benefit Your Next Promotion
1. Have a Social Media Blast
Each year, the use of  social media at trade shows takes on an increasing role. Social media has been proven as a cost-effective way to market your brand. One way to ensure your brand is incorporating social media into your trade show marketing strategy is by hiring costume models. When paired with a trade show game, costume characters are a great way to get attendees to take pictures of your booth and costume models and then mention your brand on social media (i.e. Twitter, Facebook, and Instagram). Not to mention, popular apps like Timehop and Facebook's On this Day feature show users what social media posts they posted one year ago, two years ago, three years ago, etc. In this way, these apps will continue to remind consumers of your brand for years to come!
Finally, if you're hiring a costume model, it might be interesting to include a computer monitor in your booth design, such as Tweetwall, that visualizes brand mentions and social interactions with attendees! Incorporation of interactive technology will excite attendees and encourage others to participate as well!
2. Reach a Larger Audience through Branded Photos
Another interesting way to incorporate costume models into your trade show booth is by offering attendees a photo opportunity with the costume character. Photo booths have recently increased in popularity.  Your company can then add a branded watermark to the images and post the pictures to your social media outlets (with the consumer's permission, of course). Then, attendees can tag themselves and share the branded photos with their social network and followers. This is an easy way to interact with attendees during and after the show, and increase interest in your brand! The photos can also act as a keepsake for attendees and remind them of this fun experience with your brand.
3. Turn Fantasies into Reality
Costume characters are an excellent addition for companies that are exhibiting at conventions in which attendees expect entertainment. For example, San Diego Comic Con is the ultimate venue for hiring costume characters that will make the fantasies of consumers a reality. Talk about a photo op!
4. Make a Mascot for Your Brand
A branded mascot designed specifically for your company can result in greater brand recognition at trade shows, in online spaces, and in the memories of consumers. Costume designers can take your idea for a mascot and turn it into a reality. With a mascot representing your brand, your company will be recognized by more consumers and create a positive association to your company and products.
So increase your ROI and sales at the next trade show by hiring character models to represent your brand! The models will certainly attract the attention of consumers and result in more interest in your brand and greater sales leads!