Promotional Modeling Jobs, Where to Find Your Gigs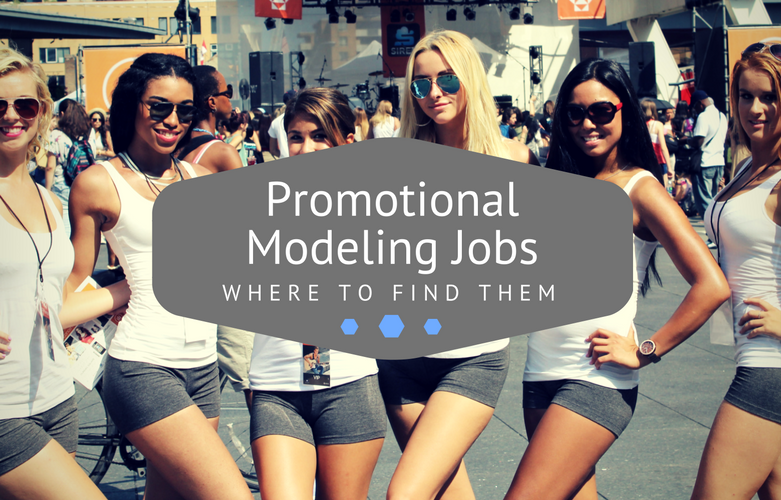 Where to find your promotional modeling gigs…
Word of mouth: this is by far the best way! Every promo model you work with will have their favorite agencies. Favorites will be based on how fast they pay, how nice they are, availability of promotional modeling jobs, and pay scale. This is a valuable source of information. You're basically getting a real-time Yelp review from a working professional. Don't pass up the opportunity!
Facebook: there are modeling groups all over Facebook devoted to promotional work. The best way to find these are to search your city with words like promo, model, marketing, or brand ambassador.  Here are two groups to get you started: www.facebook.com/groups/SecretPromoJobs, www.facebook.com/groups/eventpromotions.
Instagram: finding work on Instagram is a little more tricky. You will have to use hashtags to find companies and go from there. Popular hashtags include things like: #promolife, #marketing, #brandambassador, #promomodel, #promo, #promogirls and #experiential.
Twitter: I don't suggest looking for promotional work on Twitter. However, I would suggest looking up the promo companies you're considering working for on Twitter. It's a valuable source to find out how they are doing in the marketplace (@VantageAdv)
Craigslist:  there is legitimate work to be found on Craigslist. I have yet to find it. No matter which of these you use to find the event staffing companies that you will eventually be working for, you will inevitably be led to a website where you will have to fill out a model profile. This profile consists of biographical information, geographical information, and media. It will be vitally important for you to have a up-to-date photo of yourself and a resume of experience. If this is your first promotional gig and you have no experience to add to your resume just use your professional resume to get you started. Note: you should never be asked to pay one of these agencies to find you work.
Happy Hunting. I hope I get to see you on the trade-show floor. The uncovered secrets of the promotional modeling industry