What are the Most Common Roles of Trade Show Models?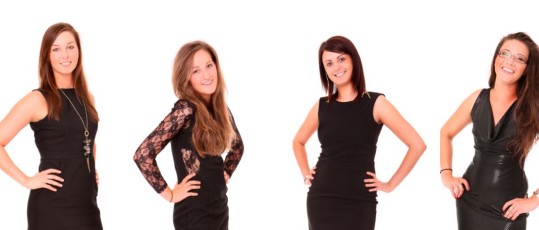 What are the Most Common Roles of Trade Show Models?
You have heard our explanations about why you should hire trade show models and promotional models for your event and how they can benefit your brand. But, once hired, what exactly do trade show models do?
When representing your brand, there are a wide variety of roles a promotional model can carry out to benefit your booth and build your brand awareness. To keep it simple, we listed the top 5 most common trade show models roles at trade show and promotional events.
Top 5 Most Common Roles of Trade Show Booth Models
Trade Show Models Draw Attention:
When it comes to hiring a trade show model, the most common and most important role she executes is her ability gain the attention of attendees and draw them to your booth. This is accomplished through her experience level, professionalism, attractive looks, and charming personality. This trade show model role is especially helpful for trade show teams that don't exactly have the bubbliest group of personalities.
Trade Show Models Create an Ideal First Impression:
Another role that trade show models execute at events is connecting and building relationships with attendees. They do so by first creating a warm and inviting atmosphere that attendees will feel comfortable approaching. Then, the trade show models engage with attendees in positive conversations about your brand.
Trade Show Models Qualify and Generate Leads:
Let's face it, trade shows are expensive. You and your team don't have time to talk to unqualified attendees. This is importance of time is exactly why trade show models are also hired to qualify and generate leads for exhibitors. This simple task only takes a few minutes of training at the beginning of the show and prevents your team from spending hours of time sorting through unqualified trade show leads at the end.
Trade Show Models Assist with Product Demonstrations:
Another popular role that trade show models take on is the role of a product demonstrator. Trade show models make excellent product demonstrations because not only do they have the skills and experience necessary to attract attendees to the demonstration- but, they also allow keep all of your sales people active on the floor during the demonstration.
Trade Show Models Assist with Promotional Games & Social Media:
Finally, the last role that trade show models are most commonly hired for is their ability to assist with interactive trade show games and social media promotion. Similarly to the roles listed above, this role was created so that trade show models could generate booth attention while the sales people approached attendees.
As you can see, the common theme amongst all of the roles listed above is the ability of the trade show model to increase your productivity by saving your team time, energy, and getting the ball rolling with attendees.
Please keep in mind that this short list is NOT the extent of a trade show model's abilities. In fact, trade show models and promotional hostesses are trained and prepared to work in a variety of different roles. For more information on the complete set of tasks trade show models can carry out, please visit our event services page.
Have an upcoming event that you need staffing for? Contact us today to request a quote!