Trade Show Exhibitor Tips – 10 Tips For Running a Smooth Promotion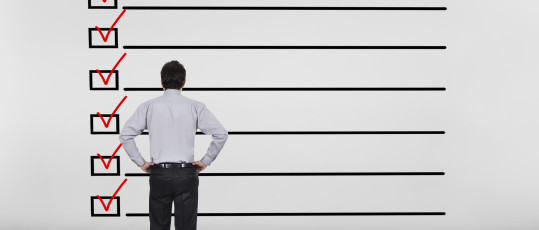 Trade Show Exhibitor Tips – 10 Tips For Running a Smooth Promotion
The success of a trade show promotion can be directly related to how well the promotion was organized and planned. Without proper trade show preparations your promotion can quickly spiral out of control. To help ensure your trade show promotion runs smoothly, we created a promotional planning checklist for you and your team to follow.
Need a more specific trade show exhibitor checklist? Check out our blog: Trade Show Exhibitor Tips – Trade Show Checklist & Exhibitor Checklist or use the checklist provided by the trade show organizer.
10 Tips for Running a Smooth Promotion
1. Research the Event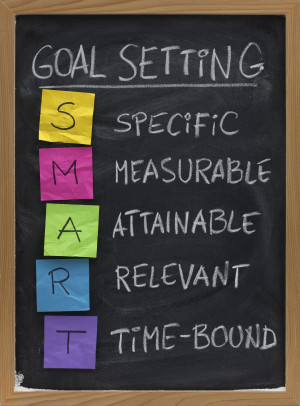 Before signing up to exhibit at a trade show, do your research and determine whether or not it has the right target audience for your brand. Exhibiting at the right event may seem obvious, but there are many different types of events relating to the same industry. It's important to pick the best trade show for your brand. This is especially important if you and your team are only exhibiting at one trade show a year.
2. Research the Venue
When researching the venue, be on the lookout for any rules and/or regulations that could interfere with your trade show marketing strategy and ultimately your brand's ROI. Keep in mind that each trade show venue has different rules and regulations, so it is important to research the location every time you are exhibiting at a new venue. What is allowed at one venue may not be allowed at another. Finally, if your trade show booth display needs a power source, water valve, or overhead lighting, double check that your booth has access to them prior to the start of the trade show. There's nothing like arriving at a trade show and realizing your booth is lacking an essential factor for your marketing strategy to be effective.
3. Analyze Past Events
Analyzing past events is a great way to make sure your event will run smoothly. By looking at the overall success of your brand at past events, you can see what works and what doesn't for your company. If there were any problems with booth set up or break down, the marketing strategy, the trade show display design, or anything else in the past, it's important to analyze, address, and correct those issues before making them again.
By analyzing your past trade shows and promotional events, you can also gain a better understanding of what trade show marketing strategies worked best for your team and generated the highest quality trade show leads.
4. Keep Track of Costs
Creating a budget is a must for any company preparing for an upcoming promotion. If you spend too much money preparing for your trade show then no matter how many new customers you acquire your team many not see the ROI you're looking for. By keeping track of all of your trade show costs, you will be able to save money on your trade show because you'll only spend money on the most important aspects of your trade show booth. Your trade show budget costs should include anything from trade show design, transportation, shipping, promotional products, samples, trade show booth staff, display props and decorations, registration fees, and other materials that are necessary for the success of your promotion.
5. Set-Up Your Trade Show Booth Early
Another way to ensure that your promotional event runs smoothly is by setting up your trade show booth early. Arriving at the trade show in advance will give you and your team extra time to find, address, and correct problems that arise prior to the start of the show and before the attendees arrive. Call the trade show venue and ask what is the earliest time you and your team can set up your trade show booth, then plan to meet your team at the venue at that time.
6. Hire Trade Show Staff
One of the most important aspects of running a smooth trade show promotion is making sure your team has the best trade show staff by your side. Without the assistance of experienced, knowledgeable, and outgoing trade show staff, all of your hard work and effort could be lost. Instead, by hiring trade show models to assist at your booth, your team could see your best lead generation results yet! Not only do trade show models have outgoing personalities that foster a warm, friendly environment that attracts attendees, but, they also have the intelligence necessary to approach, interact, and answer detailed, in-depth customer questions.
For more information on how to hire trade show models for your next promotion, contact us!
7. Open Communication
When planning a trade show promotion, communication between managers and event staff is crucial to the success of the event. From the very beginning, keep an open line of communication among all team members so that if any questions arise, team members and event staff feel open to discuss them with the team. Finally, make sure that every team member understands their roles, responsibilities, and objectives so that they are aware of how their actions impact the success of the team as a whole.
8. Plan a Strategy
Prior to the trade show or promotional event, sit down with your team and develop a marketing strategy that best fits your company's goals and objectives. Research different strategies, analyze what you have used in the past and determine the best strategies for your upcoming promotion. Then, work with your team to create the best marketing strategy for your upcoming promotion.
9. Remember the Little Things
Create a list of all the common every day supplies that you will need for your event. This list should include anything from, tools for assembly, posters, pens, pencils, business cards, scrap paper, etc. If forgotten, these little things can have a large, negative impact on your trade show results and the overall success of your promotion.
10. Have a Back-Up Plan
In an ideal world, there is no need for a back-up plan. However, we all know that we do not live in an ideal world. In fact, as Murphy's Law states, "Anything that can go wrong will go wrong." So, instead of waiting for something to go wrong at your next trade show promotion, take the time to create a back-up plan to help fix the problem as it arises. Think of all of the big problems that could arise at a trade show and create a back-up plan for each of them. By creating a back-up plan for those big, messy situations you are saving both yourself and your trade show team from a lot of stress and anxiety.
Running a smooth event can be hard and challenging due to the complex nature of trade shows. But, by following this trade show checklist you and your team are sure to have a great foundation for a successful trade show promotion.