Top 6 Trade Show Locations in the United States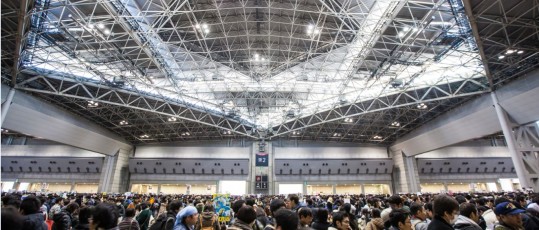 Top 6 Trade Show Locations in the United States
Did you know there are over 10,000 trade shows in the United States each year? This incredibly large number of expositions, trade shows, and conventions can seem overwhelming considering the vast number of trade show locations hosting events each year. However, with the right information, selecting a trade show location is the first step in narrowing down your trade show event search.
Need help finding the best trade show location for your industry? Look no further, we have done the work for you! Here's our list of Top 6 Trade Show Locations in the United States according to TSNN's list of top 250 trade shows.
Top 6 Trade Show Locations
 1. Las Vegas, Nevada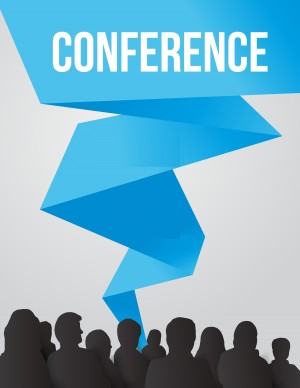 Las Vegas is an icon when it comes to hosting trade shows, conventions, and expos. Not only is Las Vegas the most popular location for trade shows, it also acted as host to the number 1 and 2 rated trade shows (CONEXPO-CON/AGG and CES) in according to TSNN. Las Vegas is the perfect location to begin your search because it is home to a large variety of trade shows/events. The Las Vegas Convention Center saw 5,169,054 attendees in a year! And, because of the high volume of events occurring in the city, Las Vegas has a multitude of experienced trade show and promotional models ready to work for your company at a moment's notice. Ready to take your Las Vegas trade show promotion to the next level? Hire Las Vegas trade show models!
Top Trade Shows in Las Vegas:
• CONEXPO-CON/AGG
• CES
• SEMA Show
• Magic Market Week
• NAB Show
2. Orlando, Florida
The Sunshine State claims the Orange County Convention Center, one of the largest convention centers in the United States. So, it is no wonder that the city hosts a large number of exceptionally successful shows each year. Each year, at the Orange County Convention Center, an assortment of trade shows and events are held, ranging from technology conventions to auto shows. The large size, popularity, and overall favorable weather in Florida makes the Orange County Convention Center an ideal hub for a variety of events all year long. Hire Las Vegas trade show models!
Top Trade Shows in Orlando:
• IAPPA Attractions Expo
• PGA Merchandise Show & Convention
• Central Florida International Auto Show
3. Chicago, Illinois
Chicago has quickly become one of the greatest locations for trade shows and conferences in the United States. Chicago is home to McCormick Place, the largest convention center in the United States with over 2,670,000 square feet! Because of its massive size and great location, the city hosts some of the most popular and successful shows each year. Some of the best events at McCormick Place are in the field of technology and manufacturing. These types of conventions bring in top companies from around the world that showcase and display the latest-and-greatest technology in the field. If your company is in the technology industry, consider exhibiting at McCormick place and hiring booth staff to run product demonstrations at your booth. Hire Chicago trade show models!
Top Trade Shows in Chicago:
• HIMSS
• Inspired Home Show
• National Restaurant Association Show
• IFT Food Expo
• FABTECH
4. New York, NY
New York City is famous for many things, including some of the most interesting trade shows hosted in the United States each year. Both the Javits Convention Center and Piers 92|94 are popular venues for shows and events that cover topics like food, technology, automotive, lifestyle, home, and even toys! But, what makes exhibiting at a trade show in New York City so interesting is that it is well known for its diverse culture, making it an ideal location to host various types of trade shows. In fact, the Javits Center in NYC is considered the "marketplace for the world." Hire New York trade show models!
Top Trade Shows in New York City:
• NY NOW
• NAB Show
• Summer Fancy Food Show
• Project New York
5. Atlanta, Georgia
Each year, top trade shows across the United States are held in Atlanta, Georgia at the Georgia World Congress Center. In fact, just last year, the Georgia World Congress Center hosted fourteen top trade shows and is expected to continue this trend for many years to come. Considering a trade show booth at one of Atlanta's convention centers? Bear in mind, that your show may be more successful by hiring bilingual booth staff! Hire Atlanta trade show models!
Top Trade Shows in Atlanta:
• Atlanta Fall Gift & Home Furnishings Market and The Atlanta Gourmet Market
• The Atlanta International Gift & Home Furnishings Market
• IPPE: International Production & Processing Expo
• Small Business EXPO Atlanta
• Atlanta Boat Show
6. New Orleans, Louisiana
Made popular for its incredible musical and soulful culture, New Orleans is a prominent destination for people professionally and recreationally. Its intense culture and attractiveness may be one reason for its success in the trade show industry. In 2014, New Orleans was the host-city for a high volume of top conventions and events, including NADA Convention & Expo, which is considered The Automotive Industry Event of the Year. Hire New Orleans trade show models!
Top Trade Shows in New Orleans:
When selecting the best trade show location for your company, there are different variables to think about that can make your booth a success or failure. Is the location accessible to attendees, staff, and exhibitors? Does the city have sufficient accommodations for the large number of people that will be attending and exhibiting at the show? Are the city's convention centers well-known for creating successful trade shows in the past? And, lastly, is the trade show location hosting the right type of trade show for your company?
Selecting the perfect trade show location for your company can result in higher trade show attendance and trade show lead generation, making the event a profitable marketing decision. However, while it is important to select the trade shows at popular and well-known convention centers, remember that a larger, more important factor in your promotion's success is the quality of event staff at your booth and the layout and appeal of your trade show display. Both of these aspects greatly impact the ability of your booth to attract attendees and convert them into trade show leads and sales. For more information on how to increase your trade show leads, read our blog: 50 Ways to Generate More Trade Show Leads.
Don't let your event planning go to waste! Consider hiring booth staff that are knowledgeable of the city, venue, and professionally trained to optimize leads and help your company make the most of your upcoming trade shows!